Women's lacrosse hosts league championship
---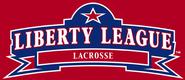 Hamilton College hosts the four-team 2010 Liberty League women's lacrosse championship at Hamilton's Steuben Field on Friday and Saturday, May 7 and 8.
Click here for live statistics for all three games this weekend. Click here for box scores and recaps for each game. Admission will not be charged for this event.
The Continentals (16-0 overall, 8-0 Liberty) are the No. 1 seed and just completed the first undefeated regular season in program history. Hamilton plays No. 4 seed Rensselaer in one semifinal on Friday at 2:30 p.m.
Second-seeded Union College takes on No. 3 seed St. Lawrence University in the second semifinal at 5 on Friday. The semifinal winners meet in the championship final at 2:30 p.m. on Saturday. The winner of that game earns the league's automatic bid to the 2010 NCAA Division III championship.
The 2010 tournament features veterans and newcomers. The last five tournament winners are in the field. The Continentals have appeared in all seven previous league tournaments and are the three-time defending champs (2007, 2008, 2009).
Union won the whole thing in 2005 and 2006, and has missed this event just once. In fact, Hamilton and the Dutchwomen have met in the finals four straight years. Meanwhile, Rensselaer is in the league championship for the first time.
If any of the three visiting teams are going to come away with the title this weekend, they are going to have to accomplish something nobody has been able to do in more than four years -- defeat the Continentals at home. Union downed Hamilton 12-7 in the rain on April 22, 2006, at Campus Road Athletic Field. The Continentals have won 34 straight at home since that loss.
A capsule look at all four teams can be found below.
No. 1 seed HAMILTON COLLEGE
Overall record: 16-0
Conference record (finish): 8-0 (1st place)
National rank: No. 1
NCAA regional rank: No. 1
Head coach: Patty Kloidt, 8th season at Hamilton, 108-30 (134-63 overall)
Conference tournament appearances: Eighth
Conference tournament titles: Three (2007, 2008, 2009)
Conference tournament record: 7-4
Last win vs. Rensselaer: W, 17-7 (April 2 at Rensselaer)
Record at home: 6-0
Goals per game: 15.63
Goals allowed per game: 6.19
Leading goal scorers: Liz Rave '10 (32), Audrey Nebergall '10 (32), Anne Graveley '11 (31)
Assist leaders: Sarah Bray '11 (38), Libby Schultz '12 (7)
Starting goalie: Kate Fowler '10 (6.73 gaa, .464 save pct., 16-0)

No. 2 seed UNION COLLEGE
Overall record: 10-6
Conference record (finish): 7-1 (2nd place)
National rank: No. 11
Head coach: Jessica Critchlow, 5th season, 63-24 at Union (81-50 overall)
Conference tournament appearances: Seventh
Conference tournament titles: Two (2005 and 2006)
Conference tournament record: 8-4
Last win vs. St. Lawrence: W, 16-4 (April 24 at home)
Road/neutral record: 5-4
Goals per game: 12.06
Goals allowed per game: 6.94
Leading goal scorers: Kristin Joyce '11 (68), Jill LaForest '10 (26), Abby Stohler '11 (15)
Assist leaders: Melissa Hine '11 (50), Chelsea Charette '11 (12)
Starting goalie: Cat Ruggiero '11 (6.57 gaa, .605 save pct., 10-6)

No. 3 seed ST. LAWRENCE UNIVERSITY
Overall record: 12-4
Conference record (finish): 6-2 (3rd place)
Head coach: Jodi Canfield, 11th season, 98-68
Conference tournament appearances: Fourth
Conference tournament titles: None
Conference tournament record: 1-3
Last win vs. Union: W, 8-6 (2003)
Road/neutral record: 7-3
Goals per game: 12.13
Goals allowed per game: 10.63
Leading goal scorers: Kim Morse '11 (40), Alanna Piroli '12 (28), Lexi Wisnowski '10 (20)
Assist leaders: Nora Langan '12 (11), Mary Jane Sweetland '10 (11)
Starting goalie: Anna Marchand '11 (10.86 gaa, .470 save pct., 10-3)

No. 4 seed RENSSELAER
Overall record: 8-5
Conference record (finish): 5-3 (4th place)
Head coach: Leslie DeLano, 8th season, 48-63
Conference tournament appearances: First
Conference tournament titles: None
Conference tournament record: N/A
Last win vs. Hamilton: W, 7-3 (April 10, 1998, at home)
Road/neutral record: 3-3
Goals per game: 9.85
Goals allowed per game: 10.38
Leading goal scorers: Afton Marshall '11 (31), Alissa Peterson '13 (31), Sam Fennessey '10 (17)
Assist leaders: Marshall (17), Stephanie Caouette '11 (14)
Starting goalie: Ariana Hood '10 (9.65 gaa, .454 save pct., 8-5)