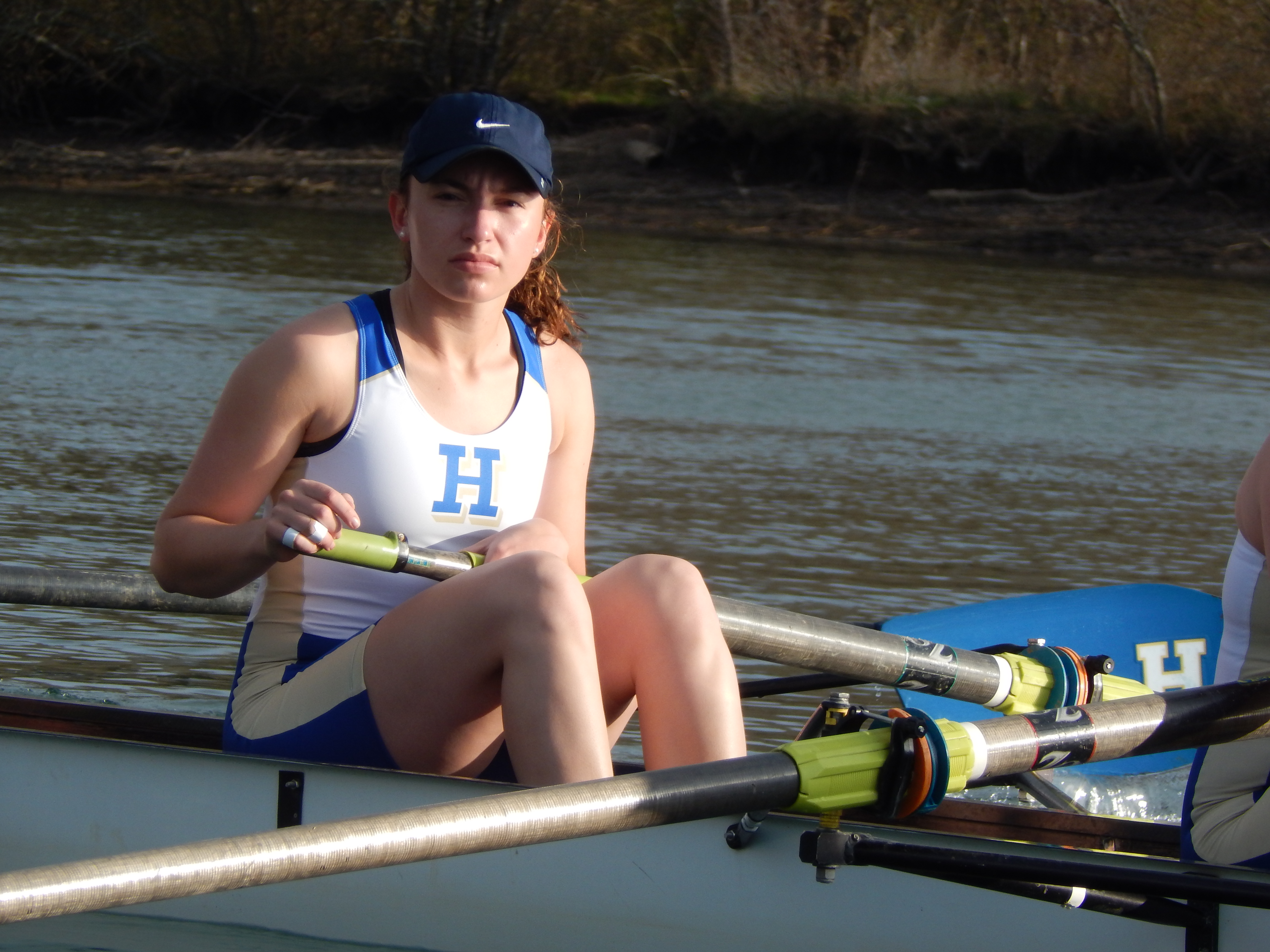 The last time Hamilton's rowers were blogging at you the teams were returning from a spring trip to Tennessee. You might say a lot has happened since then . . .
The Continentals earned their first bid to the NCAA Women's Rowing Championships, which will be held next weekend in Gold River, Calif. (note: the NCAA doesn't conduct a championship event for men's rowing). With classes and exams long since over, the team is still on campus practicing for their shot at an NCAA title.
In the first installment of their pre-nationals blog, we hear from Alex Brantl '18, the fifth seat in the second varsity 8.
Hi from rainy Clinton, N.Y.!
Last time you heard from us we were leaving our spring break training trip in Tennessee, ready for the season of racing ahead. What a season it's been! The team's remarkable performance these past few months earned us a team bid to NCAAs in California.
Presently, the women's rowing team is knee-deep in NCAAs training camp; morning van rides listening to country music, massive food consumption and super early bedtimes all included!
But don't forget the rowing – lots and lots and lots of rowing! We've jumped right into two practices a day as we prepare for NCAAs in California next weekend.
It was a surreal experience to receive a team bid to NCAAs. As a first year, I can't adequately describe what this means to entire team, but I do know that this is a historic and special experience for everyone involved. Not only is it the first time in our program's history that the rowing team has received a bid to NCAAs, but it's also incredible validation for the hard work we've put in all year. This trip to NCAAs will be a great send off for the nine seniors graduating this weekend. We couldn't have come this far without them.
But as our coaches keep emphasizing, getting the bid to NCAAs isn't enough. We can't be satisfied with just showing up in California; instead we must train seriously and arrive at NCAAs to race as serious competitors. Taking this intensity to heart, both boats have been pushing themselves on the water for the past week and a half. With NCAAs less than two weeks away, we are motivated, determined, and extremely excited!