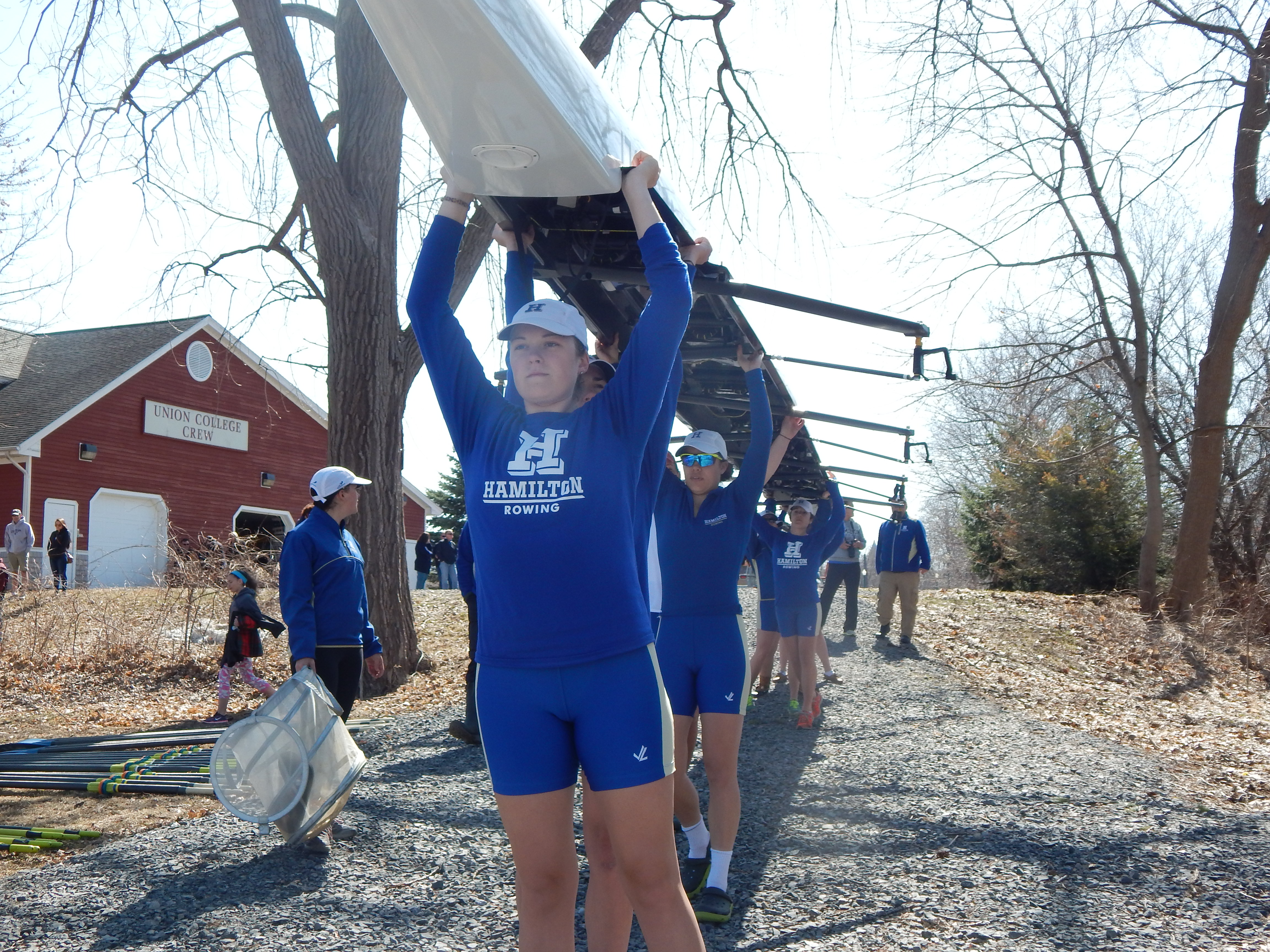 The last time Hamilton's rowers were blogging at you the teams were returning from a spring trip to Tennessee. You might say a lot has happened since then . . .

In the second installment of the teams' pre-nationals blog, we hear from Keara Lynn '16, the seventh seat in the varsity 8.
We had to dig our warm layers out of storage for a chilly row on the Erie Canal this morning. Both boats headed down to the boathouse around 6am to get in our first sprint pieces of the week since last Saturday. After a long warm up, we did two sets of 7 x 45 second pieces to work on getting the stroke rate up and rowing well at our race pace. The pieces were challenging and also allowed us to work on developing our mental toughness that will definitely help us in our races at the NCAA meet in California.
Riding along in the launch today was a news reporter from the Utica news station who came to take footage of our practice for use in a news piece. It was nice to get some more recognition from the community and everyone was excited about getting our 15 minutes (seconds?) of fame!
After relaxing on campus for a few hours, we met back up in the erg room to get in a short recovery erg. It felt good to get in some steady state erging and relax after all of the hard work we have put in this week. It also gave the seniors some extra time to get ready for their senior gala [ed. Note: read about Caroline Walton '15 winning the Riffle Award as the senior class' top female athlete], which I know they all looked forward to!

We're headed back out on the water Friday morning to get in some more productive practices before heading out west!