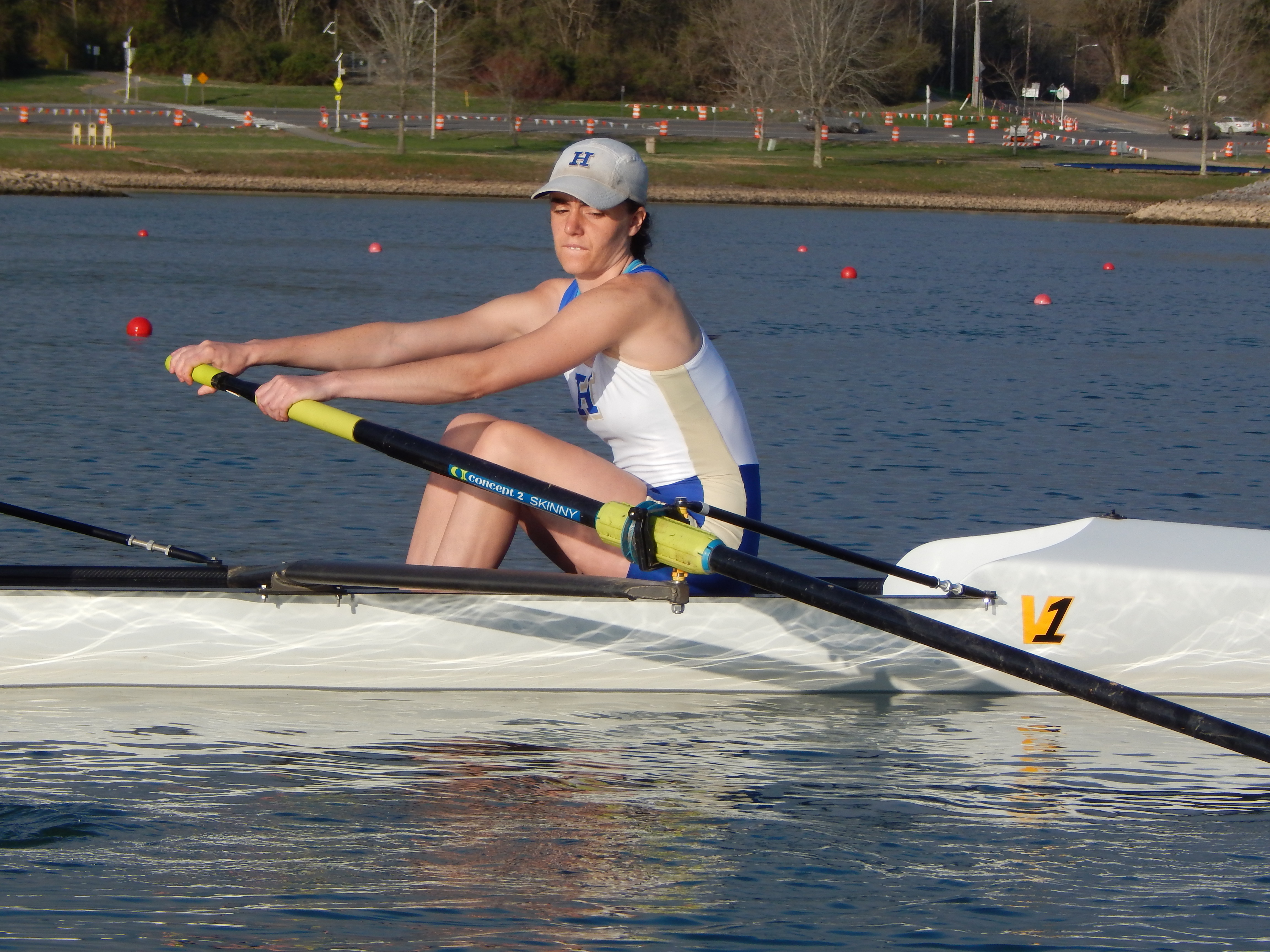 The last time Hamilton's rowers were blogging at you the teams were returning from a spring trip to Tennessee. You might say a lot has happened since then . . .

In the third installment of the teams' pre-nationals blog, we hear from Jess Pedersen '15, the bow seat in the varsity 8.
The excitement for nationals is building every day as we get closer and closer to our departure date. Thursday began with an early morning steady state row on the canal- a great chance to practice some of the technical changes we've been trying to implement. After practice we derigged the boats and began loading the trailer, so our boats can begin the long journey to California ahead of us. After a whirlwind of a week with two practices a day, senior week events and many members engaged in orientation leader training, it was a great time to stop and realize how soon nationals are and to reflect what an incredible opportunity we have before us.

At night the seniors attended the Riffle Dinner, an event for all senior varsity athletes. While the Riffle Dinner is normally an emotional night signaling the end of an athlete's career at Hamilton, it was exciting for us to be able to go know that our greatest athletic tests still lie ahead of us. At the dinner each four-year athlete received their long-awaited watch from Jon Hind '80, the director of athletics. The highlight of the night came with the presentation of the Riffle Award, which is presented to the best male and female varsity athletes. Our very own Caroline Walton was the women's winner and became the first rower to ever receive the award. The whole team has been incredibly proud of what Caro has accomplished over the course of her four years here, and it was really exciting to see the athletic department recognize her and the success of our team this year. The Riffle dinner was a fun event for all and a great reminder of what a great, supportive community we have backing our team as we prepare to head out to California.