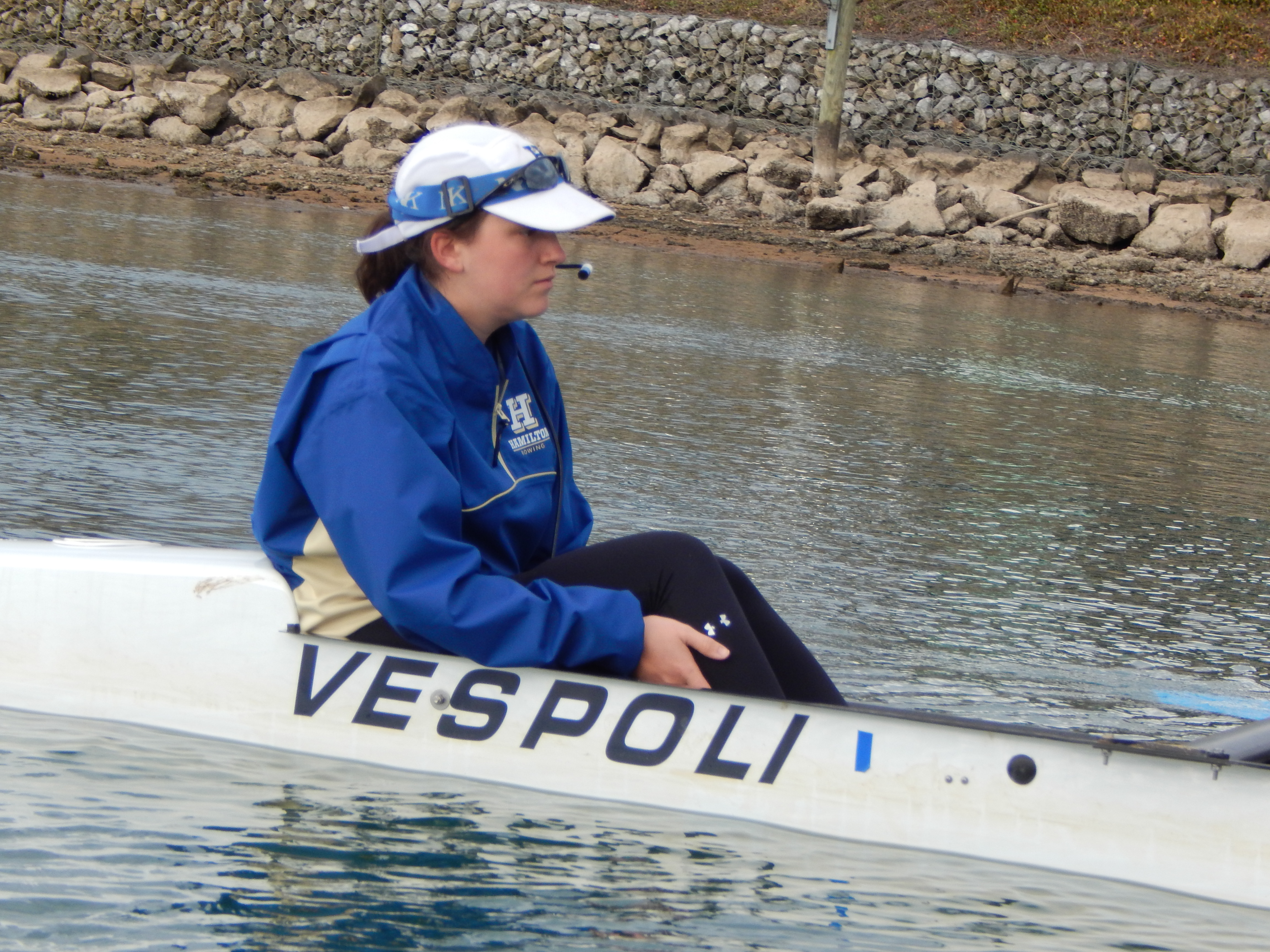 The last time Hamilton's rowers were blogging at you the teams were returning from a spring trip to Tennessee. You might say a lot has happened since then . . .

In the fifth installment of the teams' pre-nationals blog, we hear from varsity 8 coxswain Heather Piekarz '16.

Travel Day!

It's finally time for us to hit the road (or rather, the sky!). We woke up Tuesday morning and headed to the erg room to get moving before we began the journey. It was pretty hot and humid on campus this morning, so it made for a sweaty practice. Luckily, everyone got a chance to shower and grab some breakfast before we headed to the bus.

After a quick trip to the Syracuse airport, everyone made it through security and to the gate. It's really hitting us now that we're actually headed to race at Nationals. We're excited to get there!! We've been getting many well wishes and words of good luck throughout the day. One of the security guards in Syracuse had been a coxswain. Another man in the airport was from Clinton and was excited to hear how well we've been doing. We arrive in San Francisco around 6 p.m. local time and are excited to get back out on the water Wednesday!