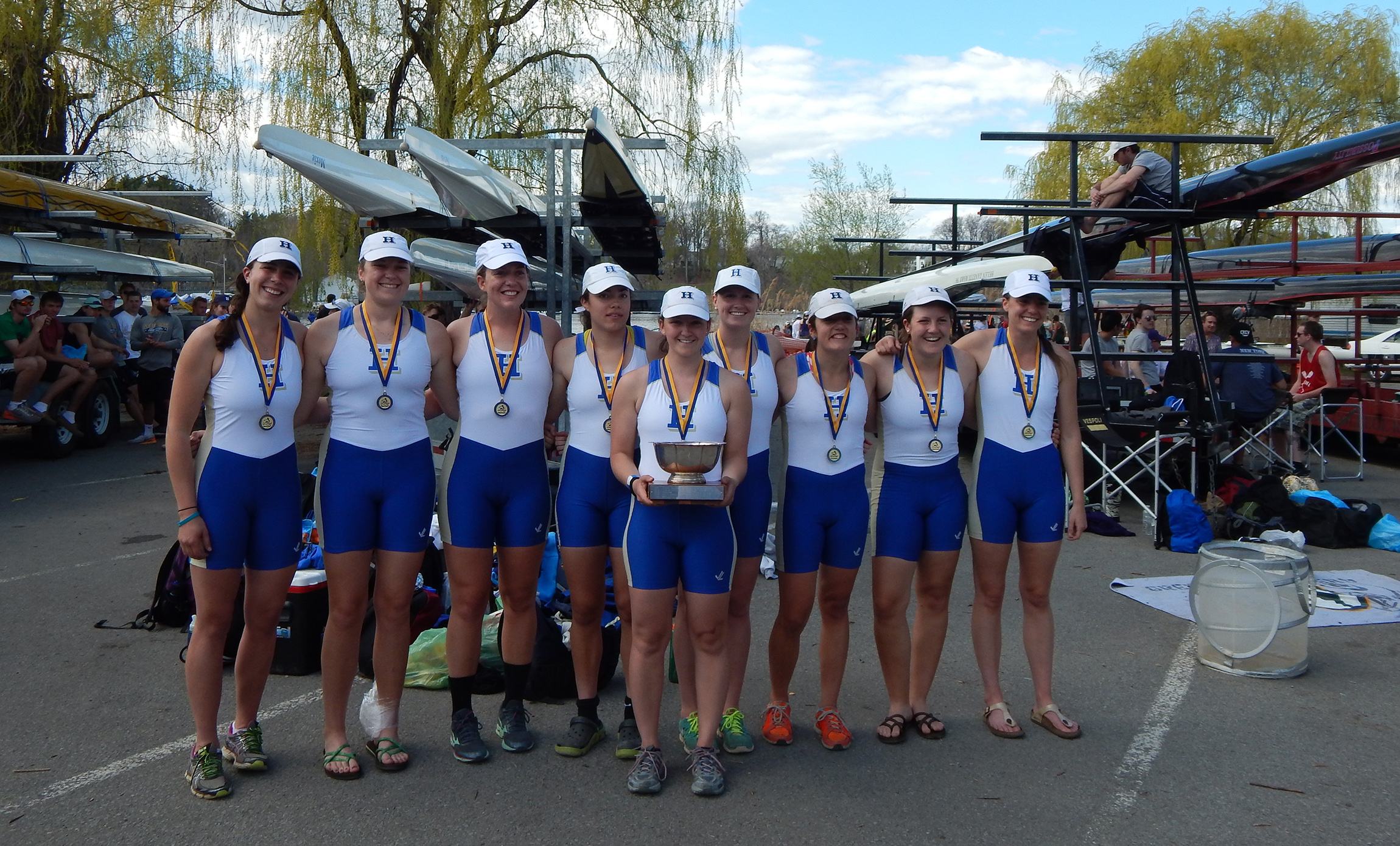 The Hamilton College women's varsity 8 moved up one spot to No. 4 in this week's USRowing/Collegiate Rowing Coaches Association Division III Top 15 poll.

May 12 Top 15 coaches poll

The No. 4 ranking is the highest the program has ever achieved. On Monday the team was selected to participate in the NCAA Division III Women's Rowing Championships for the first time. Hamilton's varsity 8 and second varsity 8 will row at the Sacramento State Aquatic Center in Gold River, Calif., on May 29 and 30.

The Continentals finished fourth in the varsity 8 grand final behind the top three teams in Division III at the Eastern College Athletic Conference National Invitational Rowing Championships on May 10. Hamilton captured the gold medal in the varsity 8 at the New York State Collegiate Rowing Championships for the first time on May 2.