Women's soccer drops NESCAC finale
---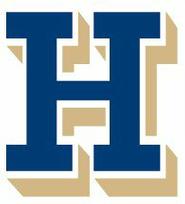 Rachel Aronchick '13 scored two goals in the second half and Tufts University cruised to a 4-0 victory over Hamilton College in a NESCAC game at Tufts' Kraft Field on Oct. 20.

With the loss, the Continentals locked up the fifth seed for the NESCAC championship, and will play at No. 4 seed Bowdoin College in the quarterfinals on Saturday, Oct. 27.

Allie Weiller '16 and Sophie Wojtasinski '14 each scored an unassisted goal in the first half and Bizzy Lincoln '14 assisted on both second half goals. Phoebe Hanley '13 and Kristin Wright '14 combined on the shutout. Hanley started in goal and made one save, and Wright relieved her at the half and stopped five shots.

Liza Gergenti '14 made four saves for Hamilton. Alex Rimmer '13 took four shots and Hannah Withiam '16 added three.

Tufts (4-6-3 overall, 2-6-1 NESCAC) opened scoring in the ninth minute on Weiller's goal. Her initial shot from the top of the box hit the post, but she scored on the rebound.

Hamilton (8-4-1, 5-4-1) had a great opportunity to tie the score with 12:30 remaining in the first half. But Hanley dipped down to push away a shot by Withiam.

The Jumbos tacked on another unassisted goal in the 39th minute. Wojtasinski intercepted a pass in the Hamilton end and took a shot from the right side that deflected in off the far post. The Jumbos led 2-0 at the break.

Tufts added another goal just 3:37 into the second half. Lincoln's corner kick found Aronchick, who headed the ball into the lower right corner for a 3-0 lead. Rimmer and Withiam had good looks at the goal in the second half, but Wright made the stops to maintain the three-goal cushion.

Aronchick added an insurance goal off another header on a set play by Lincoln on the right side with 3:07 remaining. Shots were even at nine apiece and the Continentals enjoyed a 6-2 advantage in corner kicks.

Hamilton wraps up the regular season at local rival Utica College on Tuesday, Oct. 23.