Women's soccer Liberty League tournament final preview
---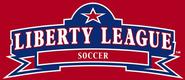 Hamilton College travels to William Smith College to take on William Smith in the 2009 Liberty League women's soccer tournament final at Cozzens Field on Saturday, Nov. 7, at 11 a.m.
Click here for live statistics and here for live audio. Hamilton -- the tournament's third seed -- is making its third appearance in the championship game, and all three are against the Herons. The Continentals won 2-1 in a double-overtime thriller back in 2004, and William Smith shut out Hamilton 1-0 in 2007. The Continentals advanced to this year's title game with a 1-0 win against Skidmore College on Wednesday night.
Top seed and nationally ranked No. 9 William Smith hopes to capture its third tournament title in a row. The Herons have reached the championship game every year since the event began in 2002. William Smith defeated Union College 2-0 in a tournament semifinal game on Wednesday afternoon. The Herons are 6-0-1 against Hamilton during the past five seasons.
Both teams are 3-0-1 in their last four games. William Smith's defense leads the league with six goals allowed and 13 shutouts. The Continentals, who surrender fewer than one goal per game, aren't far behind.
A capsule look at both teams may be found below.
No. 1 seed WILLIAM SMITH
Overall record: 12-3-2
League record (finish): 5-0-2 (1st place)
NCAA regional ranking: First in East Region
Head coach: Aliceann Wilber, 30th year at William Smith, 401-118-47
League tournament appearances: Eighth
League tournament titles: Two
League tournament record: 7-5-3
Last win vs. Hamilton: Oct. 3, 2009 – 1-0, 2OT (away)
Home record: 7-0-2
Goals scored: 26
Goals allowed: 6
Leading goal scorers: BreLynn Nasypany '11 (6), Renne Jensen '13 (5)
Assist leaders: Nasypany (8), Whitney Frary '13 (4)
Starting goalie: Amanda Davis '12 (0.34 gaa, .913, 12-3-2 record, 11 sho)

No. 3 seed HAMILTON COLLEGE
Overall record: 9-5-1
League record (finish): 5-2-0 (3rd place)
Head coach: Colette Gilligan, eighth year at Hamilton, 80-31-15 (110-71-21 overall)
League tournament appearances: Seventh
League tournament titles: One
League tournament record: 4-4-1
Last win vs. William Smith: Nov. 6, 2004 - 2-1, 2OT (at home)
Road record: 3-4-1
Goals scored: 27
Goals allowed: 13
Leading goal scorers: Alex Rimmer '13 (12), Anne Graveley '11 (7)
Assist leaders: Charlotte Cosgrove '13 (3), Katie Lyons '11 (3)
Starting goalie: Kate Fowler '10 (0.80 gaa, .843 save pct., 8-4-1 record, 4 sho)