Women's soccer Liberty League tournament preview
---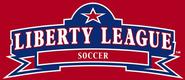 Hamilton College travels to Skidmore College for a 2009 Liberty League women's soccer tournament semifinal game at Skidmore's Wachenheim Field in Saratoga Springs, N.Y., on Wednesday, Nov. 4, at 4 p.m.
Click here for live statistics. Hamilton is the No. 3 seed and the Thoroughbreds are the second seed in the four-team tournament. The other semifinal features No. 4 seed Union College at top seed William Smith College. The winners meet in the championship game on Saturday, Nov. 7, at the site of the highest remaining seed with an automatic bid to the NCAA Division III tournament on the line.
The Continentals are familiar with Skidmore as Hamilton edged the Thoroughbreds 1-0 at home in the regular season finale on Oct. 25. The Continentals finished just behind Skidmore in the standings with a 5-2-0 record. The Thoroughbreds ended up 5-1-1.
Hamilton is seeking its second tournament title in the Continentals' seventh appearance in this event. Skidmore has never won the tournament title in five previous appearances. The teams met in the tournament once before -- a 2-0 win for Hamilton in the 2004 semifinals.
A capsule look at both teams may be found below.
No. 2 seed SKIDMORE COLLEGE
Overall record: 11-3-3
League record (finish): 5-1-1 (2nd place)
NCAA regional ranking: Fourth in East Region (as of Oct. 28)
Head coach: Sarah Cooper Raymond, seventh year at Skidmore, 79-36-16
League tournament appearances: Six
League tournament titles: None
League tournament record: 1-3-2
Last win vs. Hamilton: Oct. 10, 2008 – 2-0 (at home)
Home record: 6-1-1
Goals scored: 21
Goals allowed: 11
Leading goal scorers: Elena Stansky '12 (5), Jenni Hibbard '10 (4)
Assist leaders: Hibbard (4), Alyssa Miller '13 (3)
Starting goalie: Meghan Sleezer '12 (0.62 gaa, .867, 11-3-3 record, 8 sho)

No. 3 seed HAMILTON COLLEGE
Overall record: 8-5-1
League record (finish): 5-2-0 (3rd place)
Head coach: Colette Gilligan, eighth year at Hamilton, 79-31-15 record (109-71-21 overall)
League tournament appearances: Seven
League tournament titles: One
League tournament record: 3-4-1
Last win vs. Skidmore: Oct. 25, 2009 - 1-0 (at home)
Road record: 2-4-1
Goals scored: 26
Goals allowed: 13
Leading goal scorers: Alex Rimmer '13 (12), Anne Graveley '11 (7)
Assist leaders: Charlotte Cosgrove '13 (3), Katie Lyons '11 (3)
Starting goalie: Kate Fowler '10 (0.86 gaa, .825 save pct., 7-4-1 record, 3 sho)