Women's soccer players honored by Liberty League
---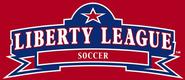 Five Hamilton College women's soccer players were honored by the Liberty League on Nov. 4 when the league announced its 2010 end-of-season award winners.

Alex Rimmer '13 (Rye, N.Y./Rye HS) and Laura Wray '11 (Hollidaysburg, Pa./Hollidaysburg Senior HS) were selected to the all-league first team. Anne Graveley '11 (Queensbury, N.Y./Queensbury HS) was voted to the second team. Sarah Boak '12 (Summit, N.J./Summit HS) and Liza Gergenti '14 (Warwick, N.Y./Warwick Valley HS) made honorable mention.

Rimmer was rookie of the year and a member of the first team in 2009. She has scored 11 goals and added two assists from her forward spot. She ranks second in the league with 1.60 points per game and 0.73 goals per game in 15 matches.

Wray -- a midfielder -- is on the all-league team for the first time. She has scored three goals and added three assists in 15 games this year.

Graveley has been on the all-league team all four years, including the first team in 2009. She has scored five goals and assisted on five others in 15 games from her forward spot. She is ranked seventh in the league with 1.00 point per game, tied for sixth with 0.33 assists per game and tied for eighth with 0.33 goals per game.

Boak led a defense that has allowed 13 goals and posted six shutouts in 15 games. She started all but one game in the back.

Gergenti has recorded a 0.82 goals against average and .839 save percentage in 14 games. She has three shutouts in 10 starts in goal, and ranks third in the league with 3.71 saves per game.

Hamilton (9-3-3 overall) was the No. 3 seed in the league tournament, and lost 3-2 in overtime at No. 2 seed Vassar College in the semifinals on Nov. 3. The Continentals must wait until Monday, Nov. 8, to find out if they will receive an at-large bid to the 2010 NCAA championships.