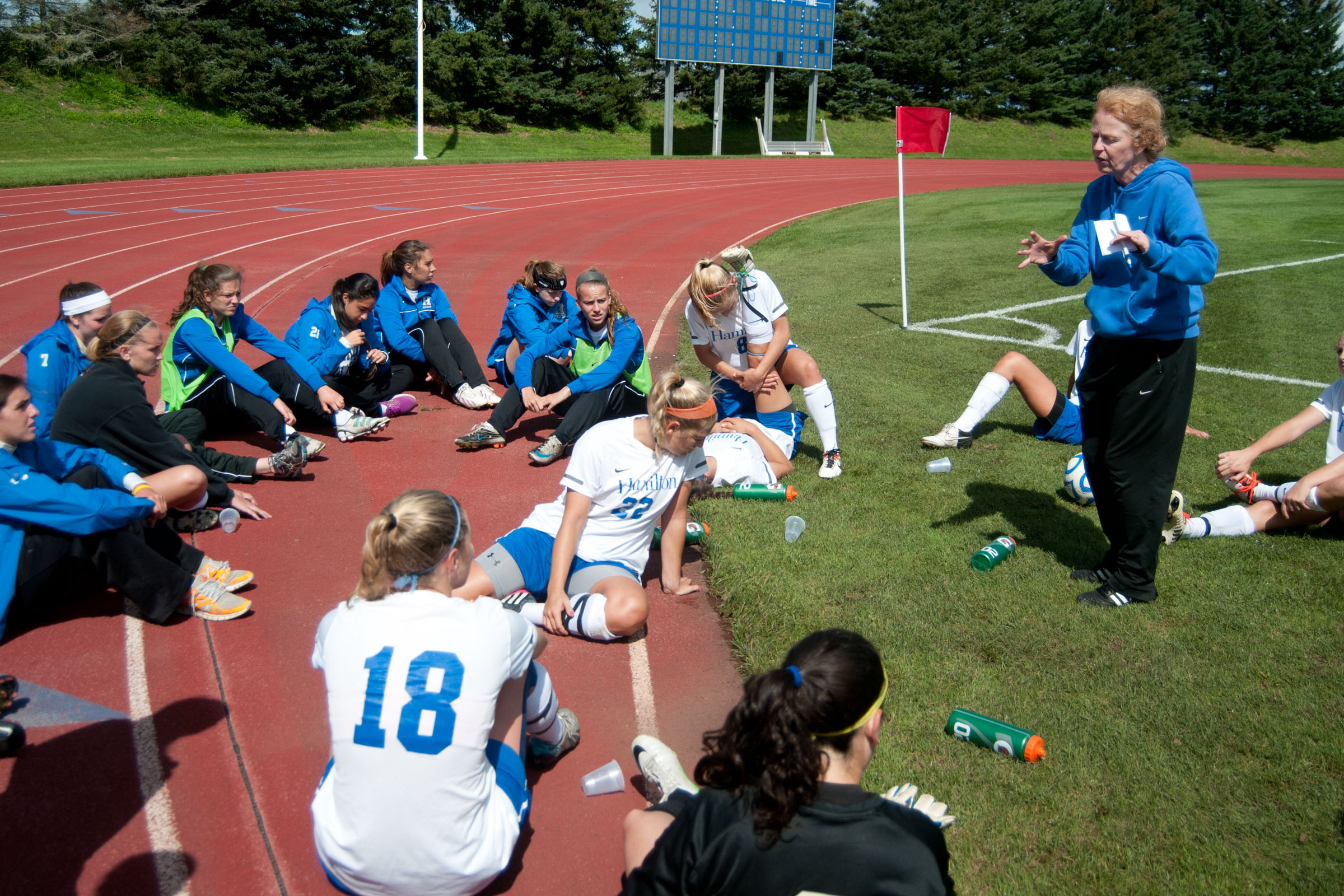 The Hamilton College women's soccer team (3-1-0) rallied for a 2-1 non-conference win over Rensselaer on Sunday afternoon in Troy, N.Y. The Continentals scored the game-winning goal with just 3:20 left in regulation.

Box score
A day after a last-minute goal led to their first loss of the year, the Continentals bounced back by scoring a pair of second-half goals, including the game winner in the 87th minute.

Kate Whiston '18 scored her second goal of the season to give Hamilton the win. Two minutes after re-entering the game she took her first shot of the day, beating Engineer goalkeeper Tori Riopelle '18 with a 25-yard blast into the top right corner.

After Rensselaer (2-3-0) took the lead after nearly 63 scoreless minutes, the Continentals tied the score just five minutes later. Katie Kreider '18 sent a low shot past Riopelle (five saves) for her team-best third goal of the season. Halle Becker '15 assisted on Kreider's goal. The assist was her first of 2014 and the fourth of her career. Rachel Cooley '18 made four saves to earn her third win of the season.

The Engineers took a 1-0 lead in the 63rd minute when Taylor Kortyko '15 redirected a cross from Dali Alarian '18 just under the crossbar for her second goal of the season.

The scoreless first half featured solid scoring chances for both teams. The Engineers had an early breakaway as Cori Winslow '17 got behind the Hamilton defense in the 10th minute but she couldn't get a shot away.

Less than five minutes later, the Continentals sprung a two-on-one along the Rensselaer goal line, but Shelby Stromerson '16 was able to clear the ball for the Engineers.

Hamilton, which outshot Rensselaer 21-14, nearly scored off a corner kick in the 27th minute when Victoria Freeman '16 had back-to-back shots go wide and off the crossbar.

The win stretched the Continentals' streak to 10 straight victories over non-conference opponents. They return to NESCAC competition Saturday, Sept. 20, hosting Connecticut College in an 11 a.m. contest at Love Field. Rensselaer hosts SUNY Oneonta on Wednesday night.