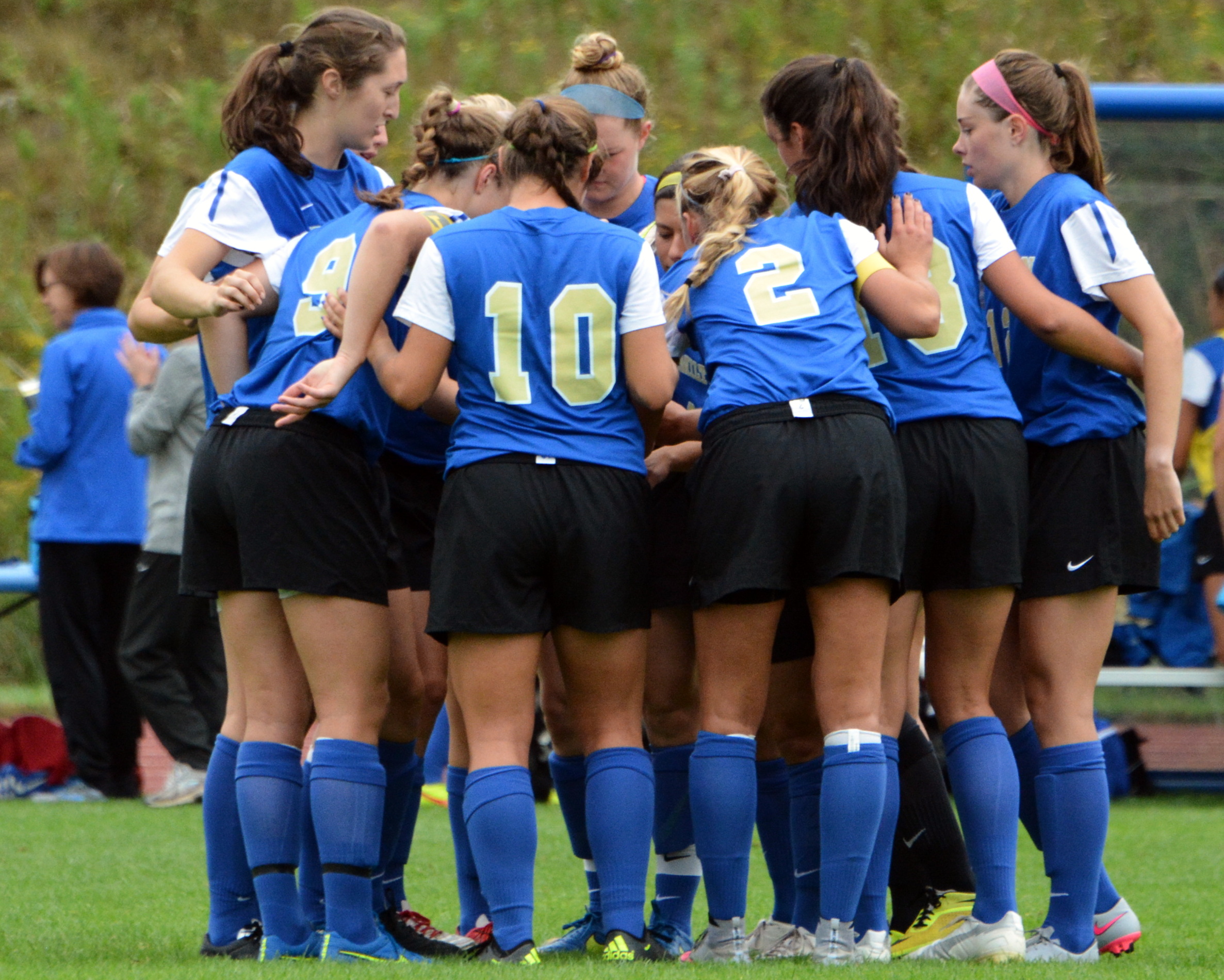 Trinity College scored late in the first half and early in the second, and the host Bantams went on to a 2-0 NESCAC win against the Hamilton College Continentals on Saturday.

Box Score

Hamilton's Rachel Cooley '18 played the entire game in goal for the first time in 2015 and tied a career high with 10 saves. Cooley was also in goal for the second half against Rensselaer Polytechnic Institute on Sunday. The Continentals (0-3-1, 0-2-1 NESCAC) held a 24-16 shot advantage, and both teams took four corner kicks.

Monica DiFiori stopped all 11 shots she faced for Trinity (2-1-0, 1-1). Sheena Landy gave the Bantams a 1-0 lead with an unassisted goal in the 38th minute. Laura Nee made it 2-0 just 44 seconds after the break when she scored on an assist from Taylor Kirchgessner.

Shots by Hamilton's Bea Blackwell '17 and Becca Rees '16 hit the crossbar in the second half. Blackwell's was in the 63rd minute and Rees did it on a free kick in the 84th minute. A goal by the Continentals' Amanda Becker '18 was wiped out by an offsides call in the 52nd minute.

Hamilton stays on the road for another NESCAC contest on Sunday, Sept. 20, when the Continentals travel to Middlebury College. The match starts at 1 p.m.