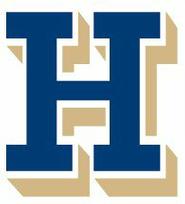 The Hamilton College women's soccer team has received the National Soccer Coaches Association of America Team Academic Award for the 2013-14 academic year.

2013-14 NSCAA Team Academic Award list

The Hamilton women are one of 861 collegiate soccer teams that posted a team grade point average of 3.0 or better. The Continentals, who earned this award for the third time under head coach Colette Gilligan, finished with a 3.55 grade point average last year.

A total of 12 Hamilton women's soccer players made the 2013 NESCAC Fall All-Academic Team. To be eligible for the NESCAC all-academic team, student-athletes must have reached sophomore academic standing and be varsity letter winners in their sport with a cumulative grade point average of at least 3.35 or equivalent on a 4.0 scale. Transfers must have completed one year of study at the institution.