Women's squash competes at 2012 CSA team championships
---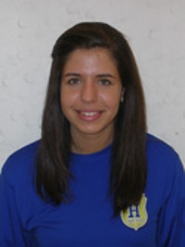 Hamilton College played three matches at the 2012 College Squash Association team championships at Harvard University in Cambridge, Mass., from Feb. 24 to Feb. 26.

Hamilton (10-10 overall) entered the weekend ranked 15th by the CSA and competed for the Kurtz Cup in the "B" Division. The Continentals fell to No. 10 Bates College 7-2 in the opening round Friday afternoon. After a 6-3 loss to No. 14 Mount Holyoke College on Saturday, Hamilton was edged 5-4 by No. 16 Franklin & Marshall College on Sunday morning. The Continentals finish the season ranked 16th by the CSA.

Isabelle Weisman '15 tallied three wins during the weekend and is tied for the team lead with 13. Weisman won five-game matches at the seventh position against Bates and Mount Holyoke, and outlasted her Franklin & Marshall opponent 11-8 in the fifth game to clinch a win at the sixth position.

Katherine Rogers '14 swept her opponent at the ninth position for Hamilton's other win against Bates.

Hannah Coffin '14 posted a shutout win at the fifth position against Mount Holyoke for her 18th career victory. Elizabeth Morris '15 also swept her opponent at the eighth position, taking the third game 16-14.

Alyssa Bawden '12 led the Continentals with a 3-0 win at the third position against Franklin & Marshall. Bawden is tied for the team lead with 13 wins, and has 30 in her Hamilton career.

Hillary Kolodner '14 and Laura Russell '14 rounded out Hamilton's lineup against Franklin & Marshall with shutout wins at the eighth and ninth positions, respectively.

A handful of Continentals will compete in the three-day CSA individual championships at Amherst College beginning on Friday, March 2.