Women's squash competes at 2014 team championships
---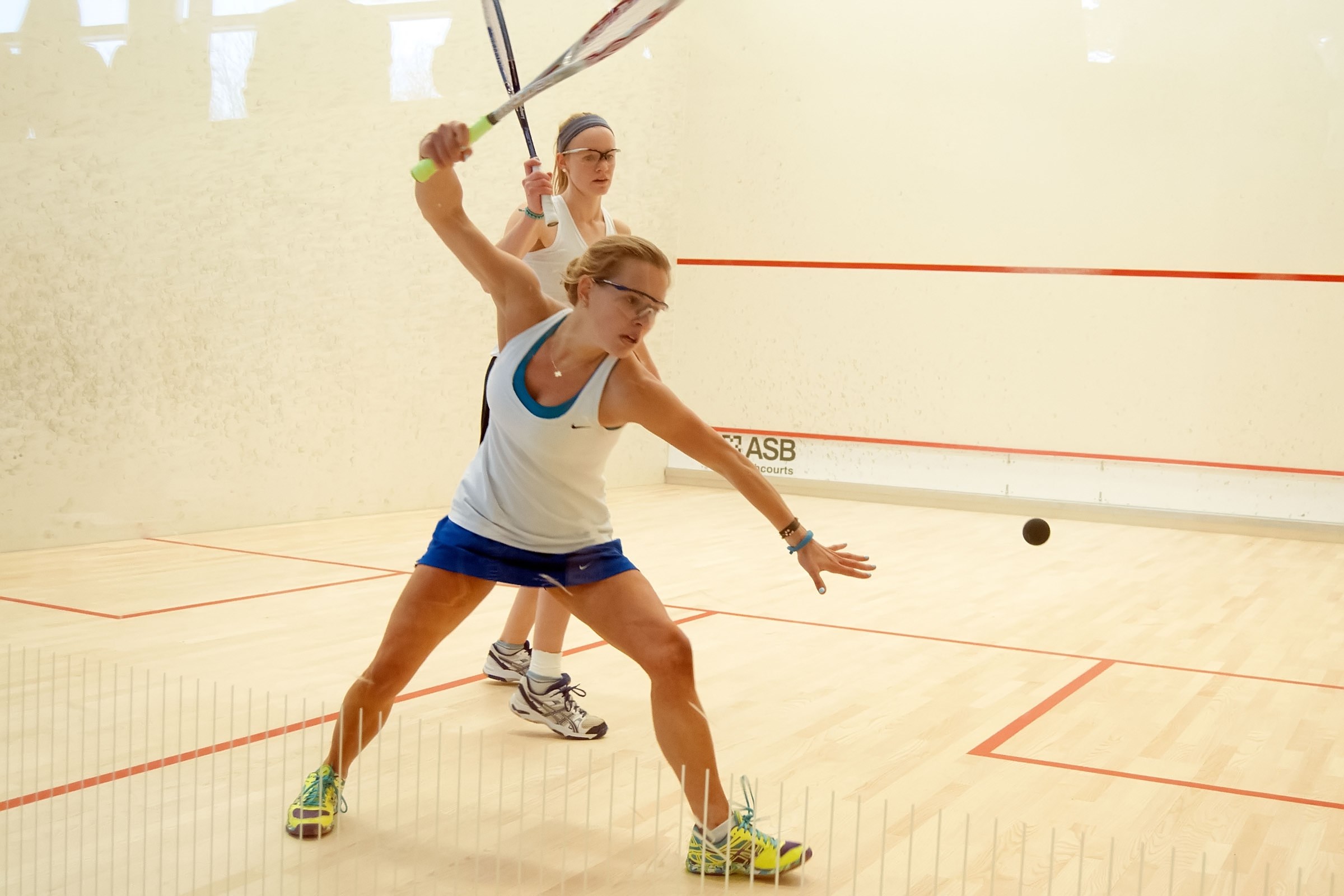 The Hamilton College Continentals played for the Kurtz Cup in the "B" Division at the 2014 Women's College Squash Association (CSA) National Team Championships, which were held at Princeton University from Feb. 21 through Feb. 23.

Columbia results

Drexel results

Middlebury results

Hamilton (13-7 overall) lost all three of its matches in the event. The Continentals, who entered the championships at No. 16 in the CSA rankings, were the underdogs in every match during the weekend.

No. 9 Columbia University blanked Hamilton 9-0 on Friday night and No. 13 Drexel University outlasted the Continentals 6-3 on Saturday afternoon. In Sunday afternoon's 15th/16th-place match, No. 14 Middlebury College defeated Hamilton 8-1 at the Lawrenceville School.

Kelsey Bogle '14 won two matches at the ninth position for the Continentals. Bogle swept her Drexel opponent in three games (11-6, 11-6, 11-5) and prevailed in four games in the Middlebury match. After she stumbled a bit in the first game, Bogle rallied with wins in the next three games (8-11, 11-6, 11-5, 11-7).

Against Drexel, Hannah Coffin '14 claimed a tough four-game victory at the fourth position (9-11, 13-11, 11-7, 12-10), and Hillary Kolodner '14 triumphed in three straight games at the eighth position (11-4, 14-12, 11-9). Hilary Gray '15, who earlier in the week made the NESCAC all-conference team, lost in five games in a fantastic match at the first position.

A few Continentals will compete at the 2014 CSA Individual National Championships held at the University of Pennsylvania from Feb. 28 through March 2.