Women's squash cruises past St. Lawrence
---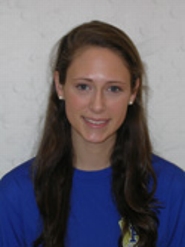 Eight Hamilton College players swept their opponents in three games to lead the Continentals to an 8-1 victory over St. Lawrence University in Canton, N.Y., on Jan. 26.

Hamilton (5-5 overall) is ranked 16th by the College Squash Association. St. Lawrence (2-9) is ranked 27th.

Hilary Gray '15 won at the second position. Claire Corroon '13 posted her 30th career win at the third position, and Alyssa Bawden '12 tallied her 24th at the fourth spot.

Hannah Coffin '14, Isabelle Weisman '15 and Kelsey Bogle '14 were victorious at the fifth through seventh positions, respectively. Elizabeth Morris '15 won at the eighth position, and Laura Russell '14 rounded out Hamilton's lineup with a win at the ninth spot.

Hamilton competes in the NESCAC Championships at Trinity College in Hartford, Conn., from Feb. 3 to Feb. 5.