Women's squash duo competes at individual championships
---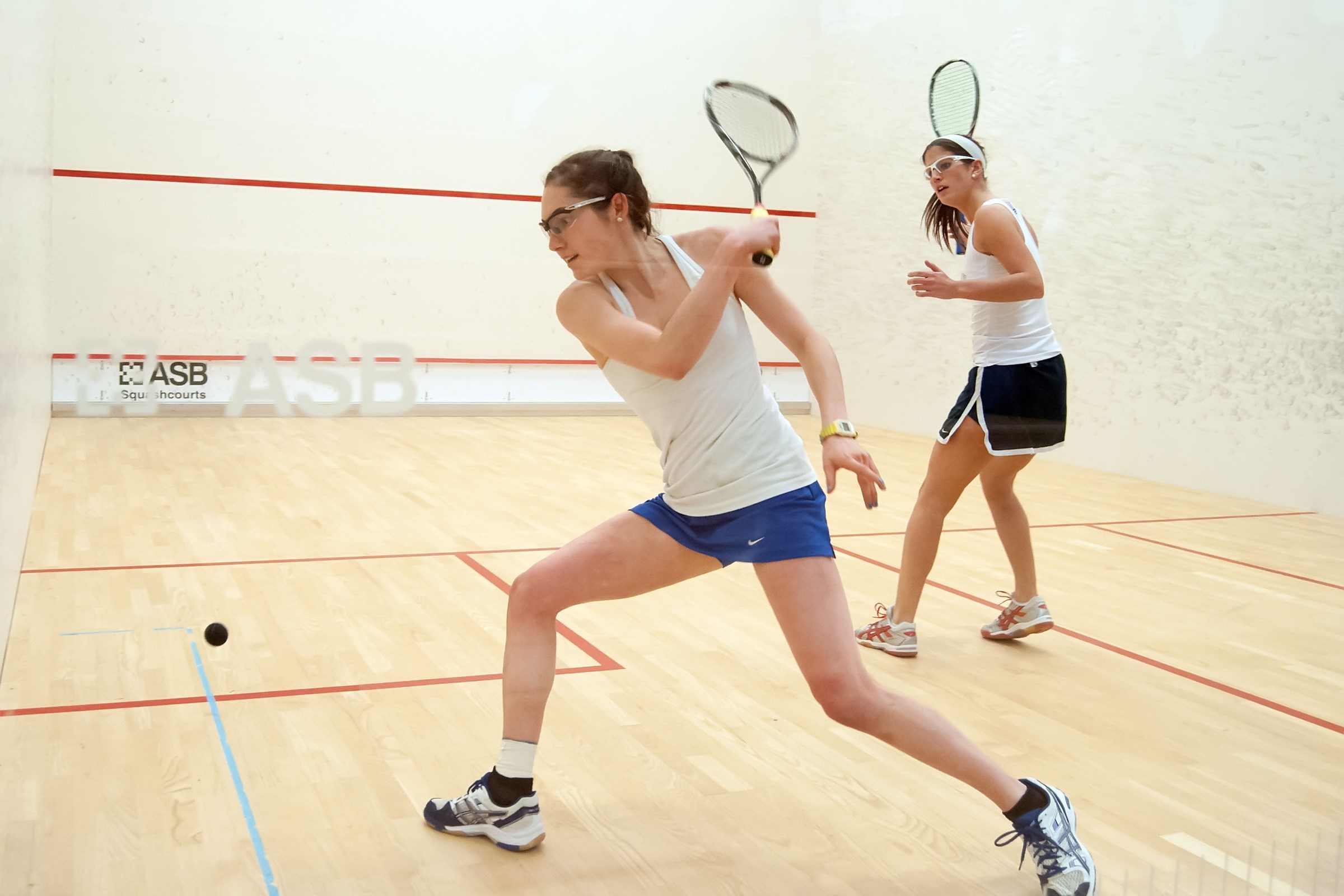 Hamilton College's Hilary Gray '15 and Rachel Newman '16 won their first round consolation draw matches in the Holleran Division at the 2014 College Squash Association Individual Championships held at the University of Pennsylvania and Drexel University on Feb. 28.

Results

In the Holleran Division main draw, Newman lost in four games (8-11, 11-4, 11-2, 11-4) against Penn's Leslie Gill at Drexel. Gray won the first two games of her first round match at Penn but Mount Holyoke College's Sherouk Khefagy came all the way back and prevailed in five (9-11, 12-14, 11-5, 11-5, 11-5).

Newman and Gray moved over to the first round consolation draw and both were victorious in the first round at Penn. Newman swept Haverford College's Alex Love in three games (11-4, 11-7, 11-2), and Gray defeated Drexel's Maria Diagama in four games (11-6, 8-11, 11-9, 11-4).

Newman and Gray play first round consolation draw quarterfinal matches at Drexel on Saturday, March 1, at 9 a.m. Newman meets St. Lawrence University's Emily Terry and Gray takes on Franklin & Marshall College's Emily Caldwell.