Women's squash places fifth at 2012 NESCAC championship
---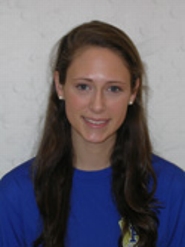 Hamilton College placed fifth in the 2012 NESCAC championship, which was held at Trinity College's Kellner Squash Center from Feb. 3 to Feb. 5.

Hamilton (7-6 overall) was the fifth seed in the 11-team event. Fifth place marks the Continentals' best showing in the event's six-year history. Hamilton was shut out 9-0 by fourth-seeded Middlebury College in the quarterfinals on Saturday afternoon.

The Continentals rebounded with a 7-2 win over eighth-seeded Wesleyan University in the consolation bracket on Saturday night. Hamilton finished the weekend with a 6-3 win over seventh-seeded Bowdoin College in the fifth/sixth place match on Sunday morning.

Hilary Gray '15 (second position), Alyssa Bawden '12 (fourth), Hannah Coffin '14 (fifth), Elizabeth Morris '15 (eighth) and Katherine Rogers '14 (ninth) all swept their Wesleyan opponents in three games. Claire Corroon '13 and Isabelle Weisman '15 posted four-game wins at the third and sixth positions, respectively.

After dropping the first two games at the second position against Bowdoin, Gray swept the final three to claim the win. Corroon recorded the 32nd win of her Hamilton career at the third position, and Bawden tallied her 26th at the fourth spot.

Bogle won in four games at the seventh position, and Morris battled to a five-game win at the eighth spot. Rogers won the first two games at the ninth position, dropped the next two, and captured the final one 11-5 to secure the win.

Hamilton hosts Middlebury at the Little Squash Center on Wednesday, Feb. 8, at 5 p.m.