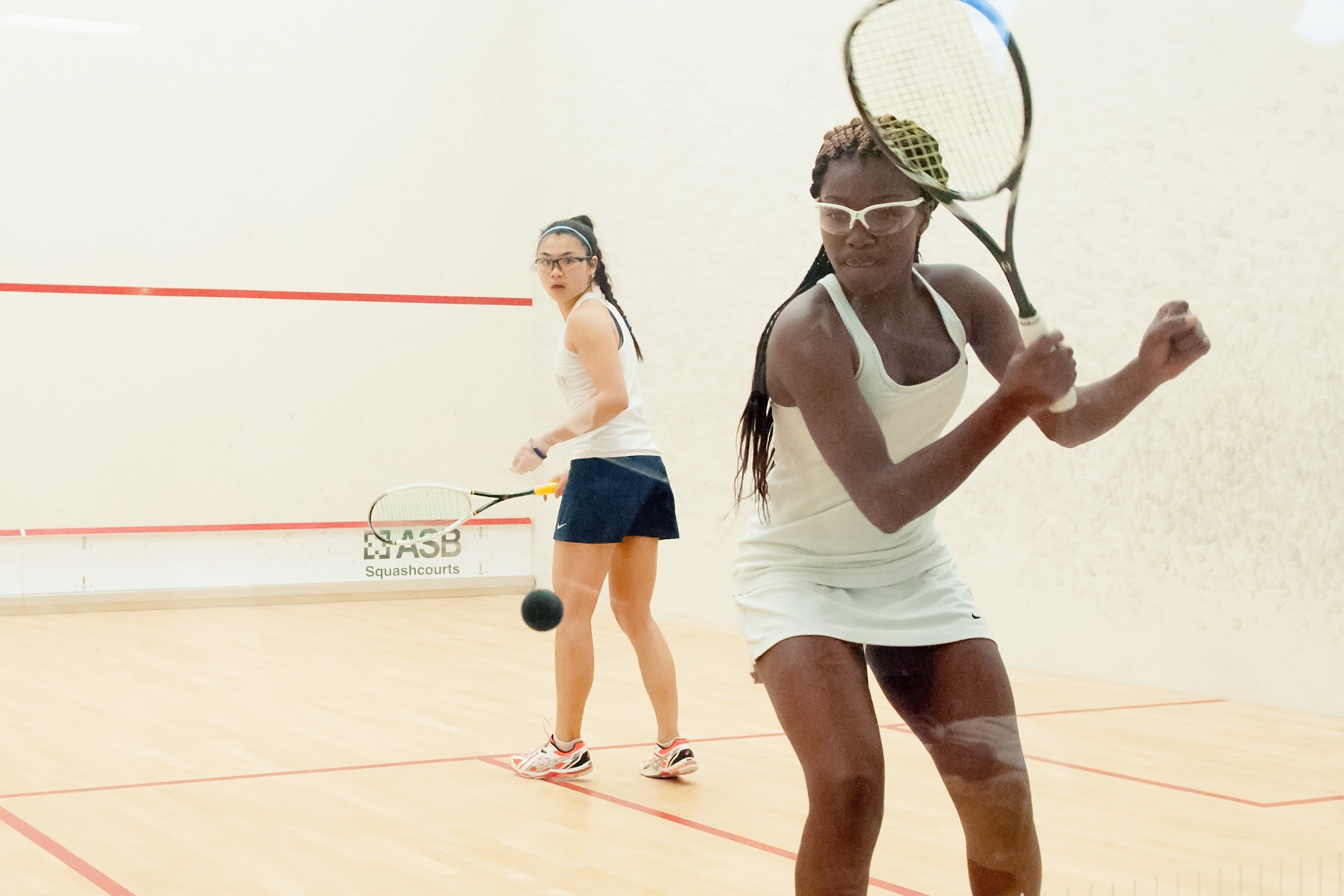 Eight Hamilton College Continentals swept their Connecticut College opponents in three games en route to a 9-0 victory in New London, Conn., on Saturday.

Results

Hamilton (4-4 overall) is 19th in the most recent College Squash Association rankings. The No. 28 Camels dipped to 3-5 this season with the loss.

Rachel Newman '16, who was playing at the first position, was extended to four games by her Connecticut Coll. opponent. Newman closed out the match with an emphatic 11-0 decision and won for the 37th time as a Continental.

Lindsay Arader '16 posted the 28th win of her Hamilton career as she prevailed at the second position. Lillie Simourian '17 was a winner at the third position and Rafiatou Ouro-Aguy '18 won all of her games by an 11-5 count at the fourth position.

Megan Grip '19, who joined the Continentals in January, recorded her first win in her second match at the fifth position. Grace Munschauer '18 surrendered just 10 points in her victory at the sixth position.

Charlotte Zonis '19 (seventh position), Marina Hartnick '18 (eighth) and Katherine Bauer '18 (ninth) rounded out the lineup with relatively easy wins.

Hamilton takes on Yale University and Amherst College at Amherst on Friday, Jan. 15. Hamilton plays Colby College and Mount Holyoke College at Mount Holyoke on Saturday, Jan. 16.