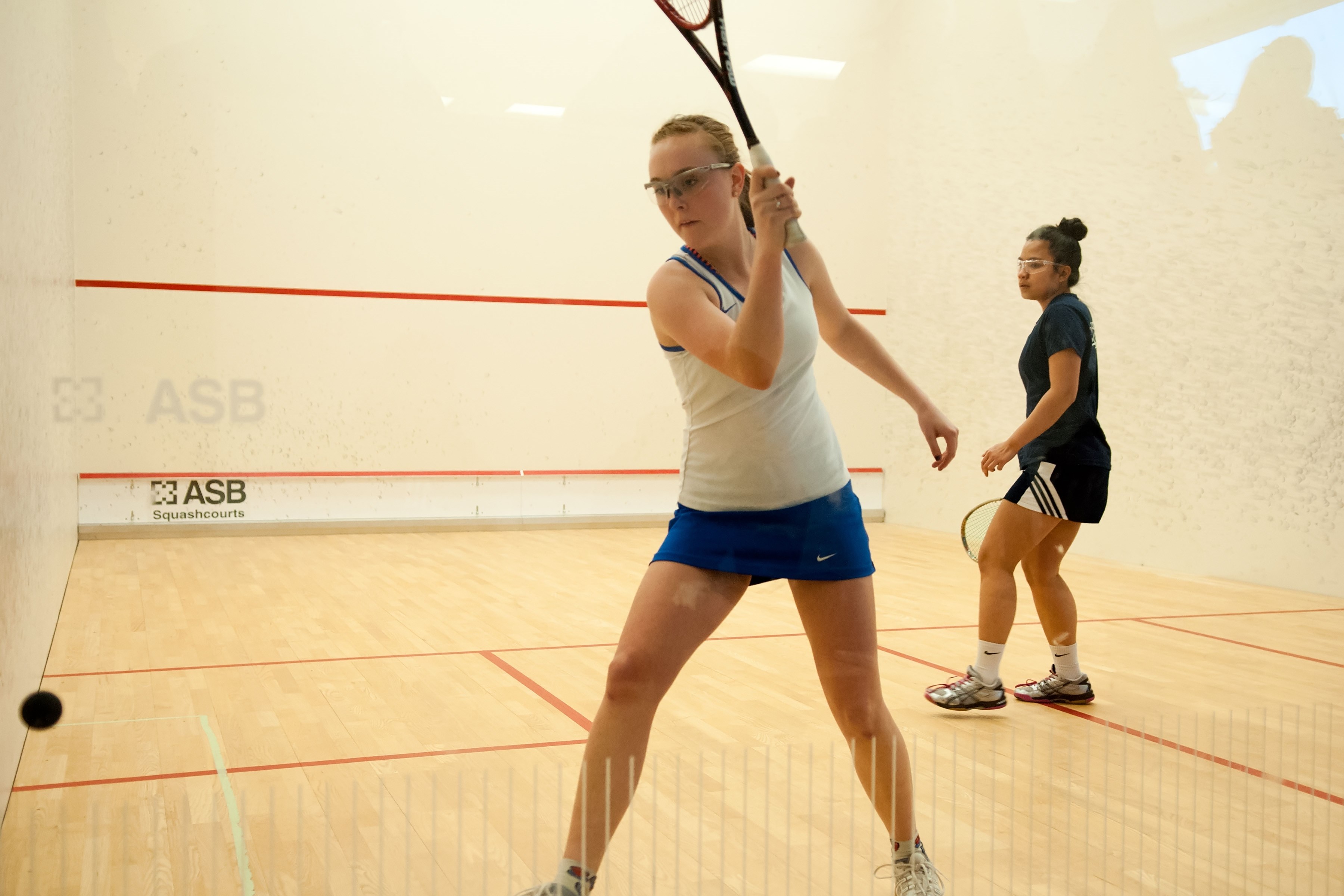 Hamilton College opened 2015-16 with wins in two of its four matches at Harvard University on Nov. 21 and 22.

Stanford results | Virginia results | Tufts results | Wellesley results

The Continentals (2-2 overall), ranked 19th by the College Squash Association, opened Saturday afternoon's action with a 9-0 setback against No. 9 Stanford University and dropped a 7-2 decision against the University of Virginia. Sunday was a much better day for Hamilton as the Continentals cruised to an 8-1 victory against No. 24 Tufts University and a 7-2 triumph against No. 23 Wellesley College.

Rafiatou Ouro-Aguy '18 and Marina Hartnick '18 helped lead Hamilton with three wins apiece at the sixth and eighth positions, respectively.

Five Continentals won twice during the weekend, including Rachel Newman '16 at the first position. Newman, who transferred to Hamilton two years ago from William Smith College, has 35 wins in just her third season with the Continentals.

Lillie Simourian '17 (fourth position), Grace Munschauer '18 (fifth), Charlotte Zonis '19 (seventh) and Katherine Bauer '18 (ninth) were the other players with two wins. Haley Connor '18 posted a win against Tufts at the third position.

The Continentals play their first matches this season at the Little Squash Center on Saturday, Dec. 5, against Middlebury College and on Sunday, Dec. 6, against Colgate University.