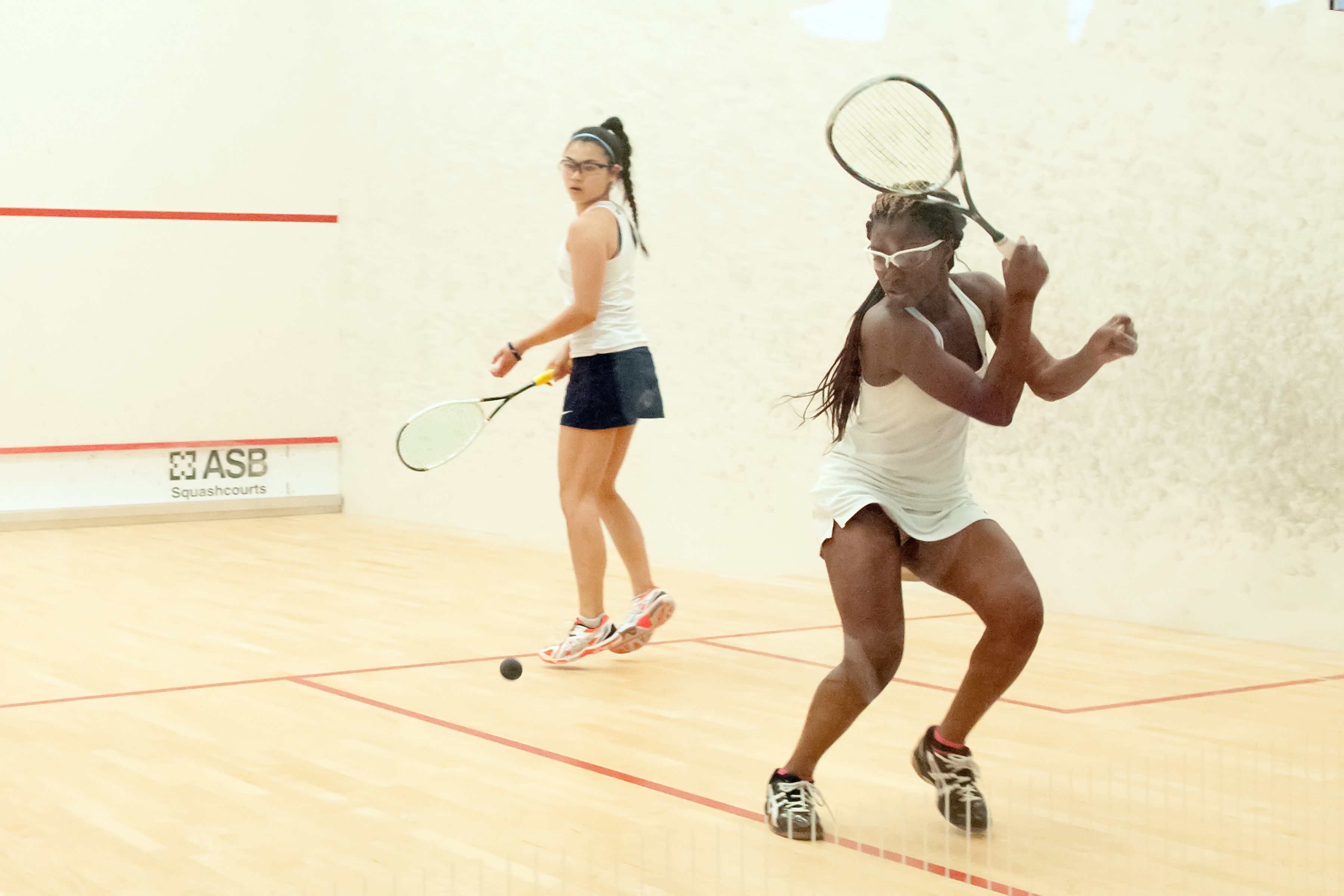 The Hamilton College women's squash team split four matches at Amherst College and Mount Holyoke College on Jan. 15 and 16.

Yale results | Amherst results | Colby results | Mount Holyoke results

The Continentals (6-6 overall) are 19th in the latest College Squash Association rankings. Hamilton defeated No. 22 Colby College, 6-3, and cruised to a 9-0 win at No. 27 Mount Holyoke on Saturday. The Continentals dropped a 9-0 decision against No. 4 Yale University and fell 7-2 at No. 16 Amherst on Friday afternoon.

Rafiatou Ouro-Aguy '18 led Hamilton with three wins at the fourth position. Rachel Newman '16 chipped in a pair of victories at the first position and is up to 39 in her career with the Continentals.

Grace Munschauer '18 (fifth position), Megan Grip '19 (sixth), Charlotte Zonis '19 (seventh), Marina Hartnick '18 (eighth) and Katherine Bauer '18 (ninth) won their matches against Colby and Mount Holyoke. Lindsay Arader '16 and Lillie Simourian '17 triumphed against Mount Holyoke at the second and third positions, respectively.

In the Mount Holyoke match, seven of Hamilton's nine players swept their opponents in three games. Newman and Ouro-Aguy were extended to four games.

The Colby match was tense and extremely competitive with Ouro-Aguy, Hartnick and Bauer all winning in five exciting games. Two more matches went to four games.

Grip lost a marathon first game in her Amherst match by a 21-19 count.

The Continentals travel to Wesleyan University for matches against Bowdoin College and Wesleyan on Saturday, Jan. 23.