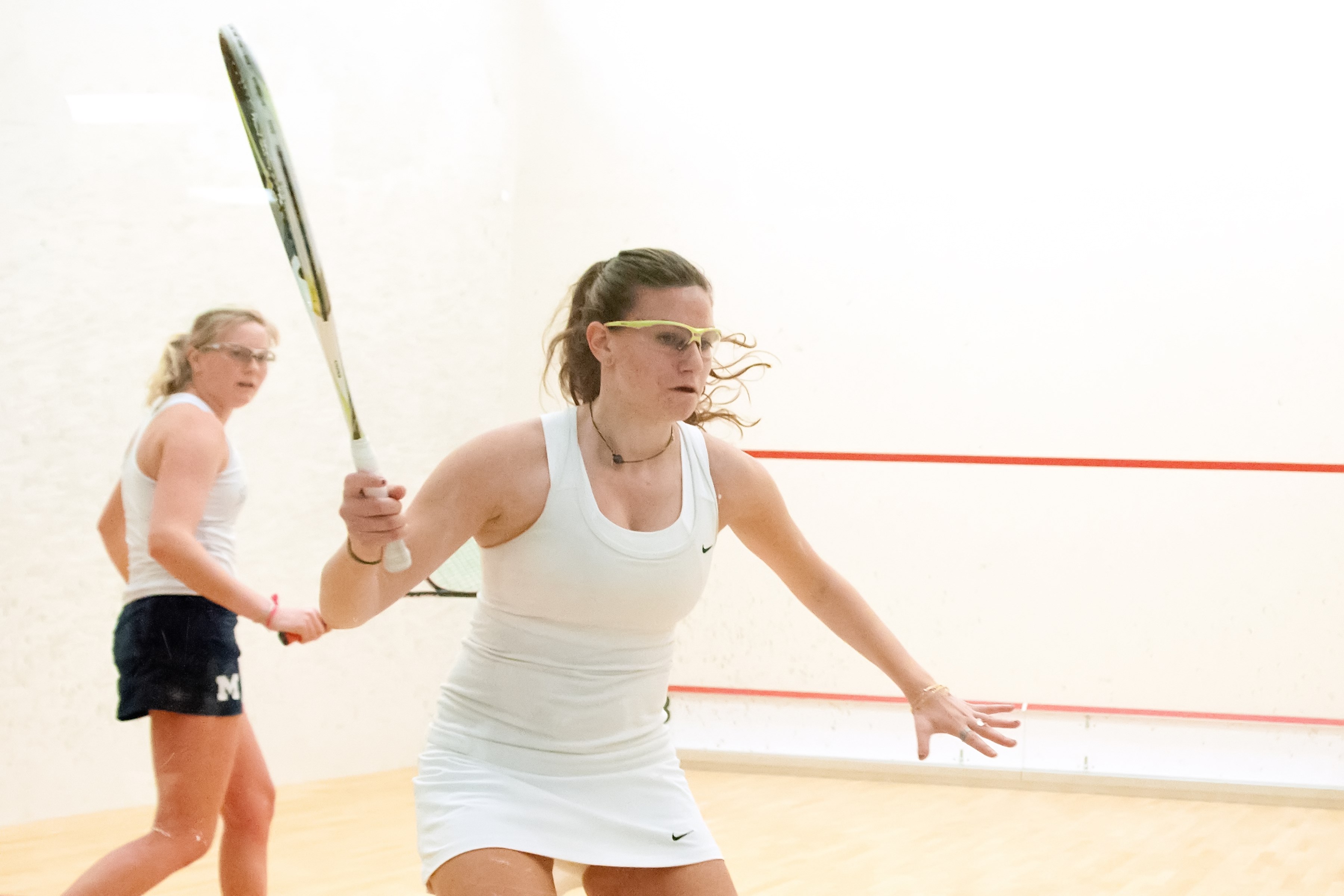 Hamilton College split its matches against two NESCAC teams at Wesleyan University's Rosenbaum Squash Center on Saturday afternoon.

Bowdoin results | Wesleyan results

The Continentals, who evened their record at 7-7 overall and are 19th in the most recent College Squash Association rankings, dropped a 6-3 decision to No. 17 Bowdoin College and cruised to an 8-1 win against No. 23 Wesleyan. Hamilton was without regular No. 2 player Lindsay Arader '16 for the weekend.

Charlotte Zonis '19, Katherine Bauer '18 and Marina Hartnick '18 won both of their Saturday matches for the Continentals. Zonis was dominant in her victory by scores of 11-3, 11-1 and 11-3 at the sixth position against Bowdoin. Bauer and Hartnick also won their Bowdoin matches in three games at the seventh and eighth positions, respectively. Danielle Reisley '18 won the first two games at the ninth position but eventually had to retire from her match due to injury.

Against Wesleyan, all but one match ended after just three games. Lillie Simourian '17 and Rafiatou Ouro-Aguy '18 triumphed at the second and third positions, respectively. Grace Munschauer '18 was a winner in four games at the fourth position.

Megan Grip '19 was an easy winner at the fiffh position as she closed out her match with an 11-0 score in the third game. Zonis, Bauer and Hartnick prevailed in three games. Perry Von Stade '17 moved into Reisley's spot at the ninth position and posted a three-game victory.

The women are off until a home match against William Smith College at the Little Squash Center on Wednesday, Feb. 3, at 6 p.m.