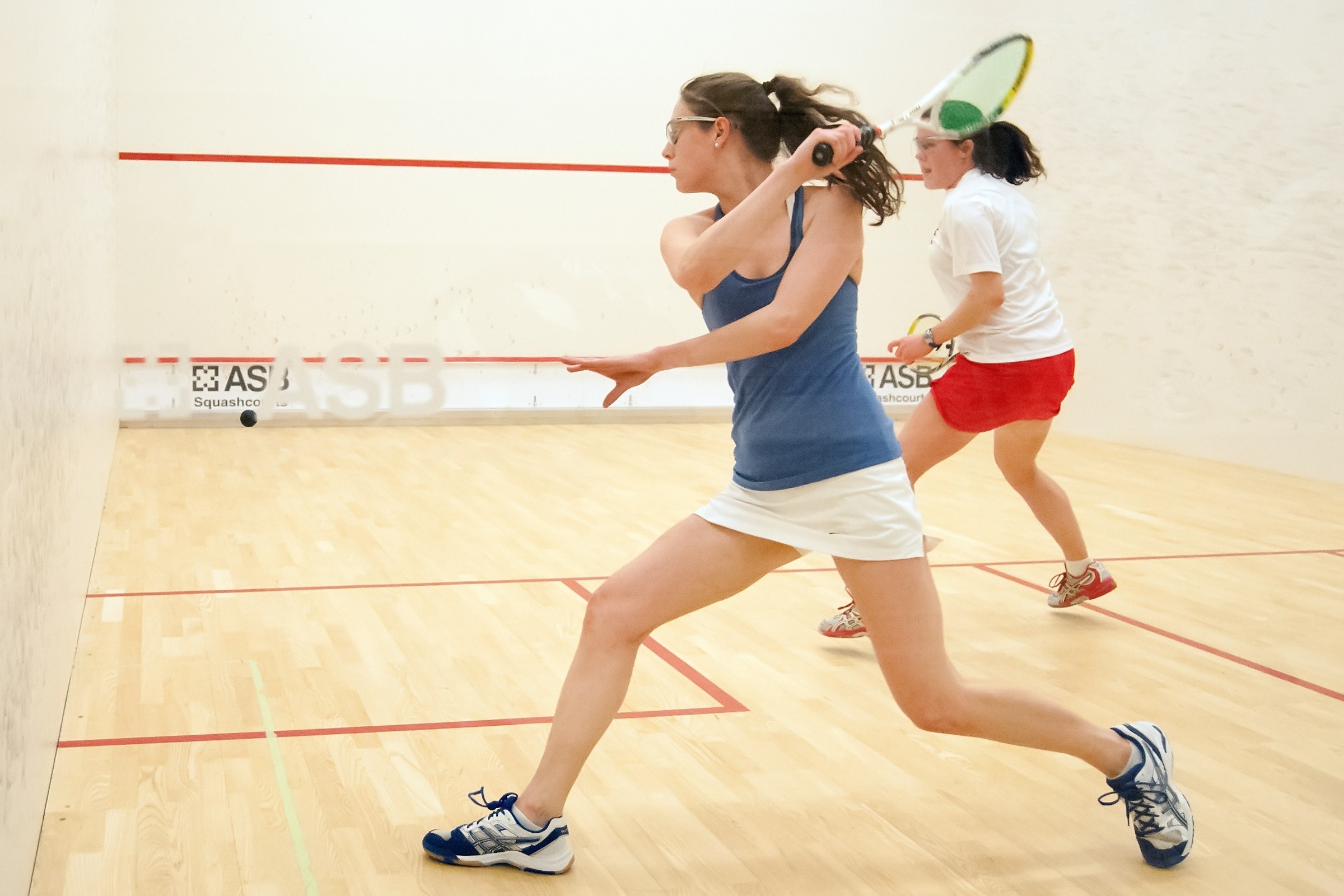 The Hamilton College Continentals defeated Tufts University and lost to Williams College at Hamilton's Little Squash Center on Nov. 22.

Tufts Results | Williams Results

The Continentals (1-2), who are 16th in the College Squash Association rankings, posted a 9-0 win against No. 27 Tufts in the afternoon and dropped a 9-0 decision against No. 12 Williams in the evening.

Five Hamilton players swept their Tufts opponents in three games, another one was victorious in four games and two more prevailed in five games. Danielle Reisley '18 won by default at the ninth position.

Hilary Gray '15 (first position), Elizabeth Morris '15 (third), Rafiatou Ouro-Aguy '18 (sixth), Marina Hartnick '18 (seventh) and Perry Von Stade '17 (eighth) all won in three straight games. Gray collected the 30th win of her career for the Continentals and Morris tallied her 34th career victory. Reisley and Von Stade are 2-1 this season.

Haley Connor '18 picked up her first collegiate win in four games at the fifth position. Hartnick and Ouro-Aguy also won their first matches at Hamilton.

Ginger Sands '18 rallied from two games down for a 3-2 win at the second position. Sands clinched her first victory with an 11-6 decision in the fifth game. Isabelle Weisman '15 outlasted her opponent in five games at the fourth position. Weisman won a 12-10 nailbiter in the decisive game and improved her career record to 34-26. Weisman and Sands also took their Williams opponents to five games.

The Continentals are off until another home date with Colgate University on Wednesday, Dec. 3, at 6 p.m.