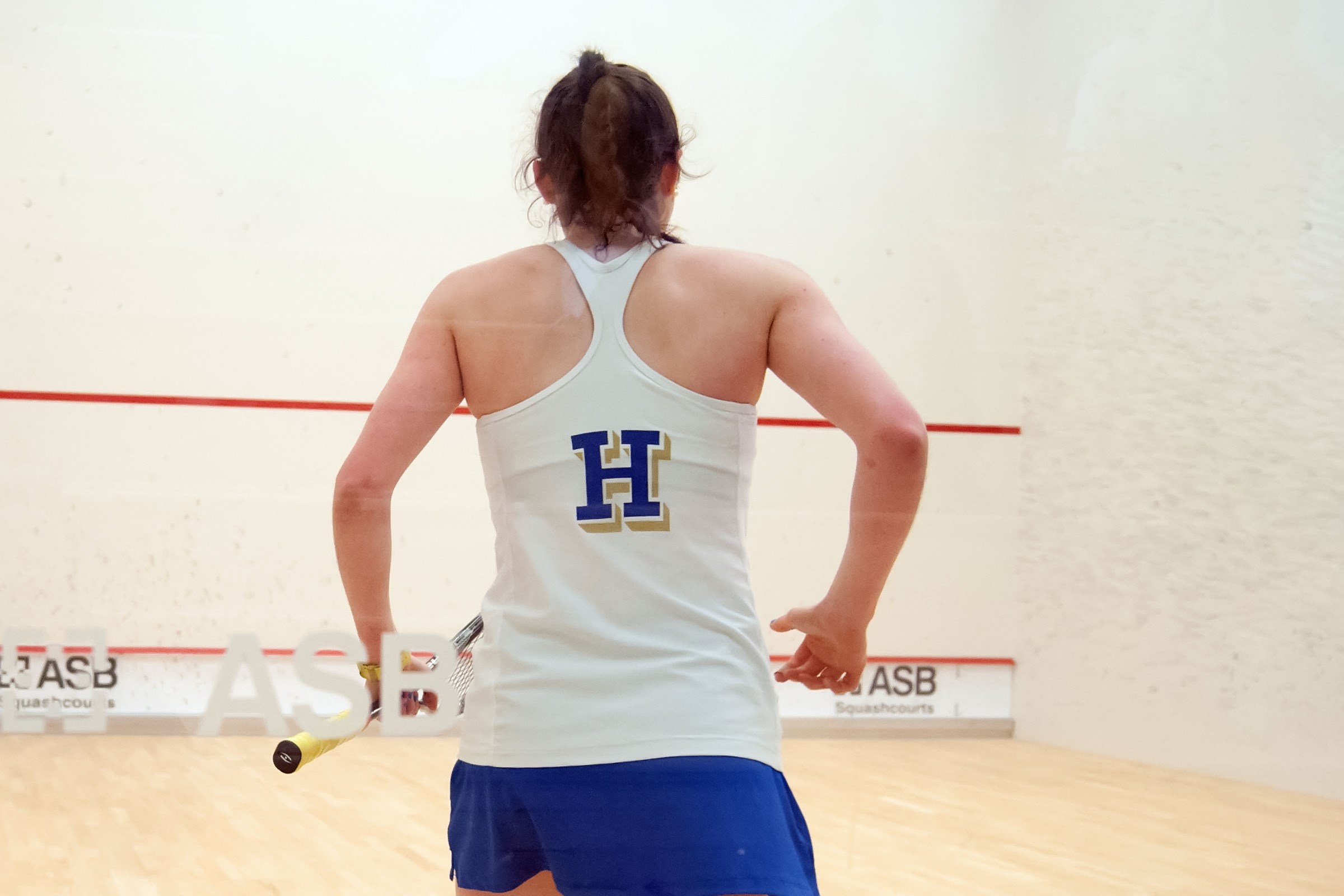 Hamilton College split four matches at Middlebury College on Jan. 24 and 25.

Conn. College results | Wellesley results | F & M results | Middlebury results

The Continentals, who are No. 18 in the College Squash Association rankings, defeated No. 27 Connecticut College and No. 24 Wellesley College by 9-0 scores on Saturday. Hamilton (8-5 overall) suffered 8-1 setbacks against No. 13 Franklin & Marshall College and No. 16 Middlebury on Sunday. The Continentals also cruised to a 9-0 win against Conn. College on Jan. 16.

Rachel Newman '16 and Rafiatou Ouro-Aguy '18 won three times at the second and sixth positions, respectively. Newman is 7-2 this season and Ouro-Aguy is 9-4. Newman rallied for a 5-11, 2-11, 14-12, 12-10, 14-12 victory against Middlebury. Ouro-Aguy posted a 11-3, 8-11, 9-11, 11-5, 11-4 triumph against Franklin & Marshall.

Eight of nine Hamilton players won their match in three games against Conn. College and seven Continentals swept their Wellesley opponents in three games.

Hilary Gray '15 (first position), Elizabeth Morris '15 (third), Isabelle Weisman '15 (fourth), Lindsay Arader '16 (fifth), Haley Connor '18 (seventh), Grace Munschauer '18 (eighth) and Katherine Bauer '18 (ninth) all won two matches. Weisman is in fourth place on the program's all-time list with 45 career wins and Morris is tied for fifth place with 43 victories.

Hamilton hosts St. Lawrence University and Mount Holyoke College at the Little Squash Center on Saturday, Jan. 31.