Women's swimming & diving 9th after Day 1 at NESCAC meet
---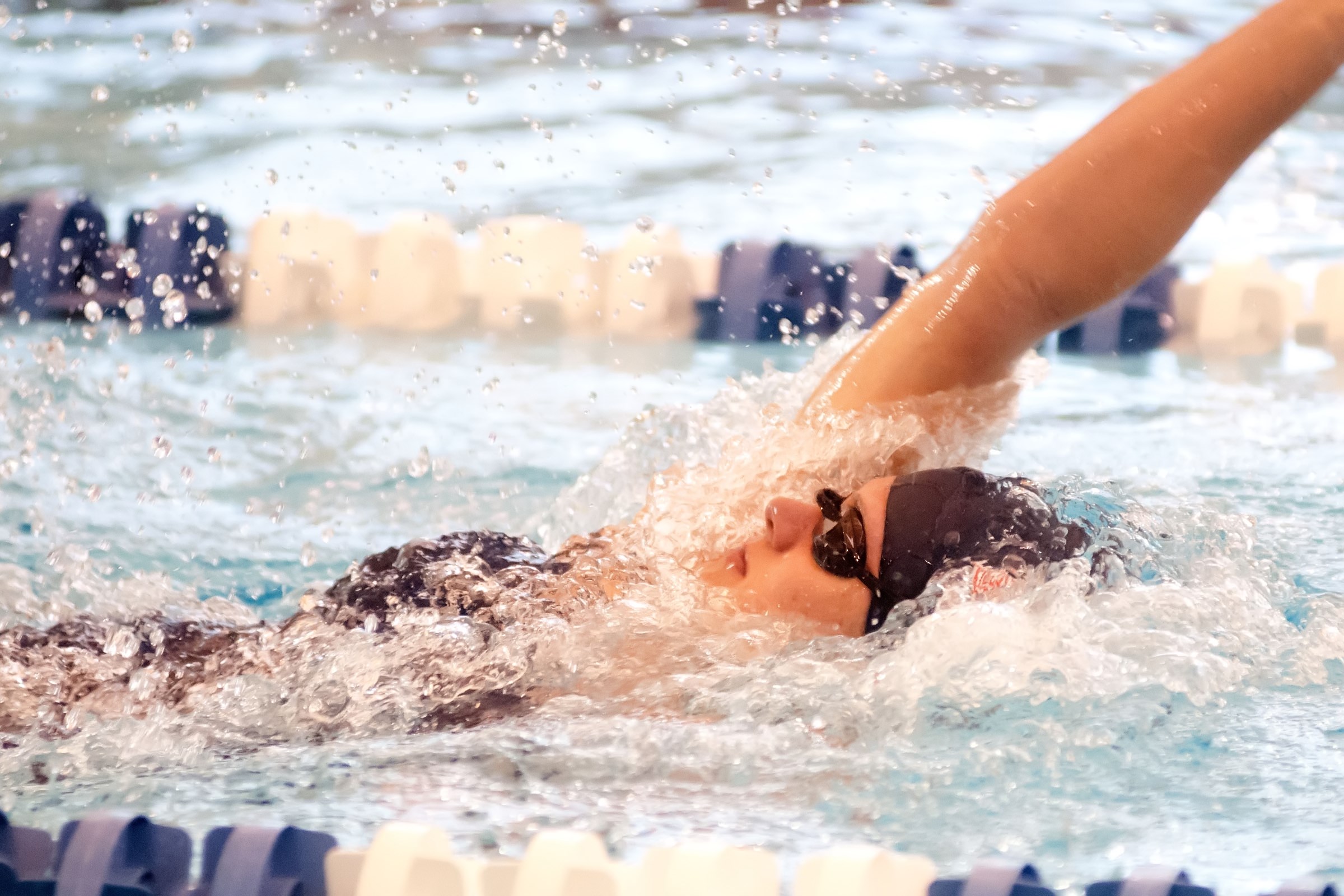 Hamilton College's Maggie Rosenbaum '14 captured the 50-yard backstroke title at the 2014 NESCAC Women's Swimming and Diving Championships held at Williams College's Samuelson-Muir Pool on Feb. 14.

Results

Rosenbaum finished first in the 50 back championship final and broke her own pool record with a time of 26.04 seconds. She also holds the NESCAC and meet records in the event with a time of 25.80 seconds. Rosenbaum has swept the three backstroke events at the conference championship meet each of the past three seasons.

Sarah Hooper '16 took fourth place in the 50 freestyle consolation final with a time of 24.48 seconds. Lauren Halladay '16 was eighth in the 50 breaststroke consolation final in 32.10 seconds. Halladay posted a time of 31.70 seconds in the preliminary heats.

In the 500 free, McKenna Kelly '15 ended up second in the preconsolation final (5:12.26) and Sarah Izzo '15 landed in fourth place (5:12.77). Allie Reeder '14 was seventh in the 50 back preconsolation final with a time of 28.99 seconds. Reeder's faster time in the prelims was 28.64 seconds. Sarah Dempsey '14 finished eighth in the 200 individual medley preconsolation final in 2:15.34. Dempsey posted a time of 2:14.35 in prelims.

Hamilton is in ninth place with 192 team points after the first day of the three-day event. Williams leads the 11-team field with 663 points. Saturday's preliminary heats begin at 10 a.m. and the finals start at 5:50 p.m.