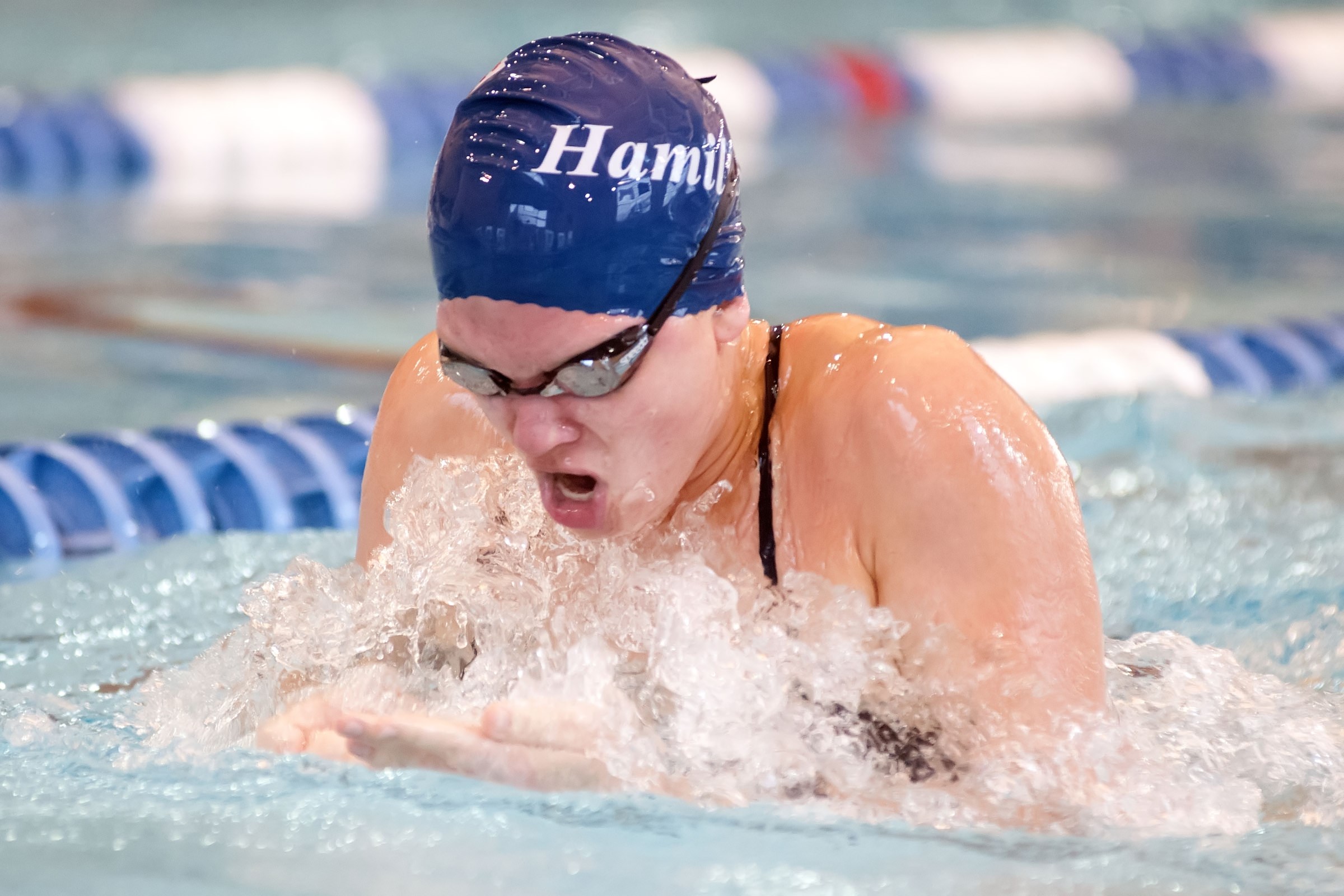 The Hamilton College Continentals defeated Hartwick College in a quadrangular meet that included Ithaca College and SUNY Geneseo at Hamilton's Bristol Pool on Nov. 22.

Results

The Continentals (2-2 overall) finished with 180 team points to Hartwick's 114. Hamilton lost 202-98 against Ithaca and fell 217-83 against Geneseo.

McKenna Kelly '15 finished second in the 1,000-yard freestyle with a time of 11:00.69, took third place in the 200 free in 2:00.91 and was third again in the 500 free with a time of 5:23.15.

Lauren Halladay '16 captured first place in the 100 breaststroke with a time of 1:11.71 and was fifth in the 200 breast in 2:36.31.

In the 50 free, Sarah Hooper '17 was runner-up in 25.10 seconds and Lauren Klei '18 finished fourth with a time of 25.49 seconds. The two were at it again in the 100 free as Hooper grabbed her second runner-up finish with a time of 55.04 seconds and Klei was third in 55.18 seconds. Klei also ended up sixth in the 100 butterfly with a time of 1:03.75. Just 1.6 seconds separated the top six finishers in the 100 fly.

The Continentals host the Hamilton Invitational on Friday and Saturday, Dec. 5 and 6. Colby College, SUNY Potsdam, SUNY Cortland and SUNY Oneonta are scheduled to compete. The first session starts at 4 p.m. on Friday.