Women's swimming & diving defeats Wesleyan
---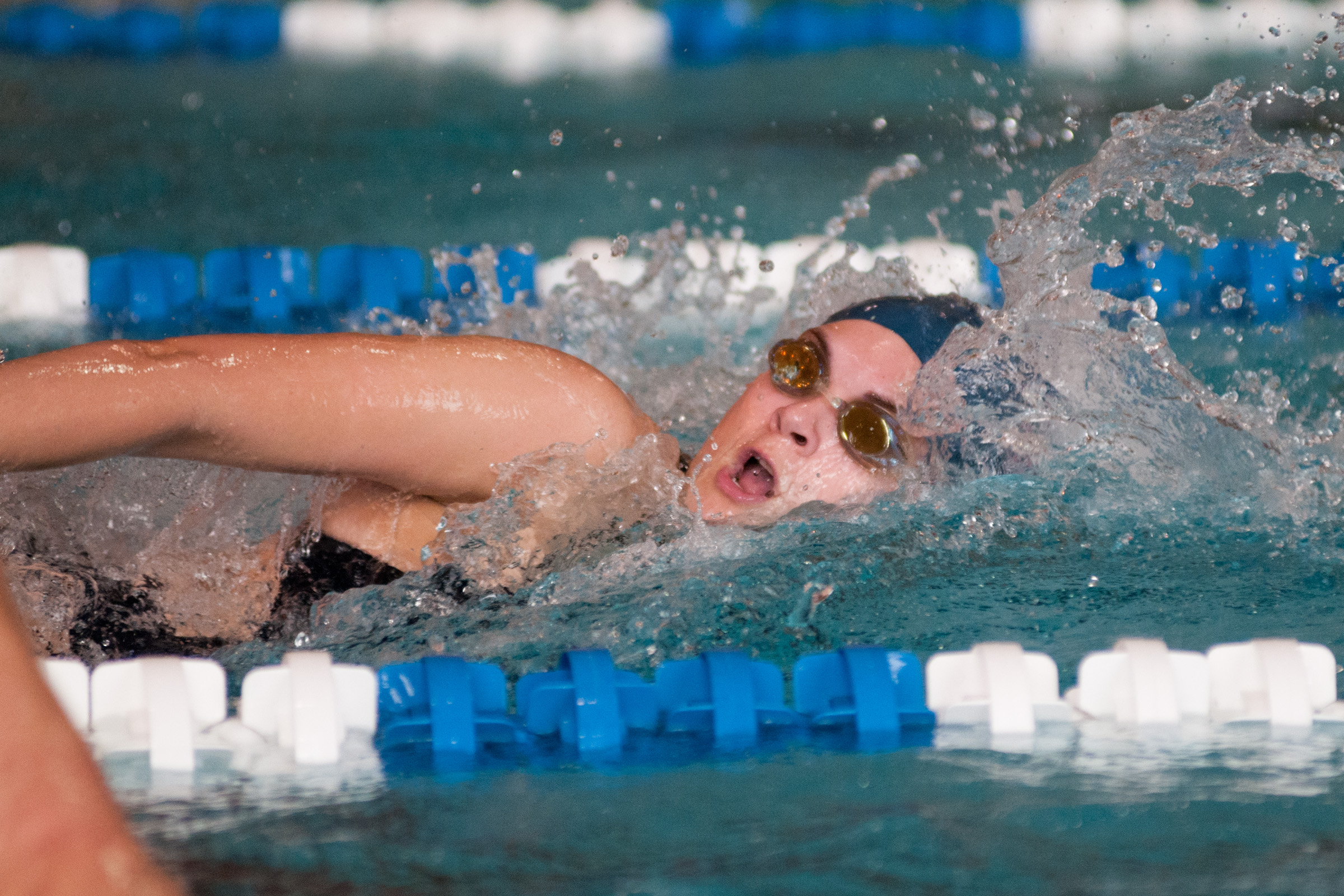 Hamilton College athletes finished first in seven events and the Continentals defeated Wesleyan University in a dual meet at Hamilton's Bristol Pool on Jan. 4.

Results

Sarah Hooper '16 and Maggie Rosenbaum '14 captured first place in two events apiece as Hamilton (1-5 overall) won its first dual meet this season. The Continentals racked up 130 team points to Wesleyan's 109.

Rosenbaum, a two-time national champion in the 100-yard backstroke and owner of six All-America awards, won the 200 individual medley with a time of 2:17.07 and the 200 back in 2:08.84. Hooper took the top spot in the 50 freestyle with a time of 25.59 seconds and the 100 free in 55.71 seconds.

Other event winners included Sarah Dempsey '14 in the 200 butterfly with a time of 2:19.24 and Molly Ferguson '14 in 3-meter springboard diving with 197.70 points.

Elizabeth Barry '17, Hannah Mooney '17, McKenna Kelly '15 and Allie Reeder '14 guided the 400 free relay to victory with a time of 3:48.72. Kelly, who was competing for the first time this season, ended up second in the 1,000 free with a time of 11:26.76. Reeder was runner-up in the 200 free in 2:02.97 and Barry finished second in the 500 free with a time of 5:37.54.

Hamilton travels to the Florida Keys for a one-week training trip and will compete in the Founders Invitational at Islamorada on Saturday, Jan. 11, at 7 p.m.