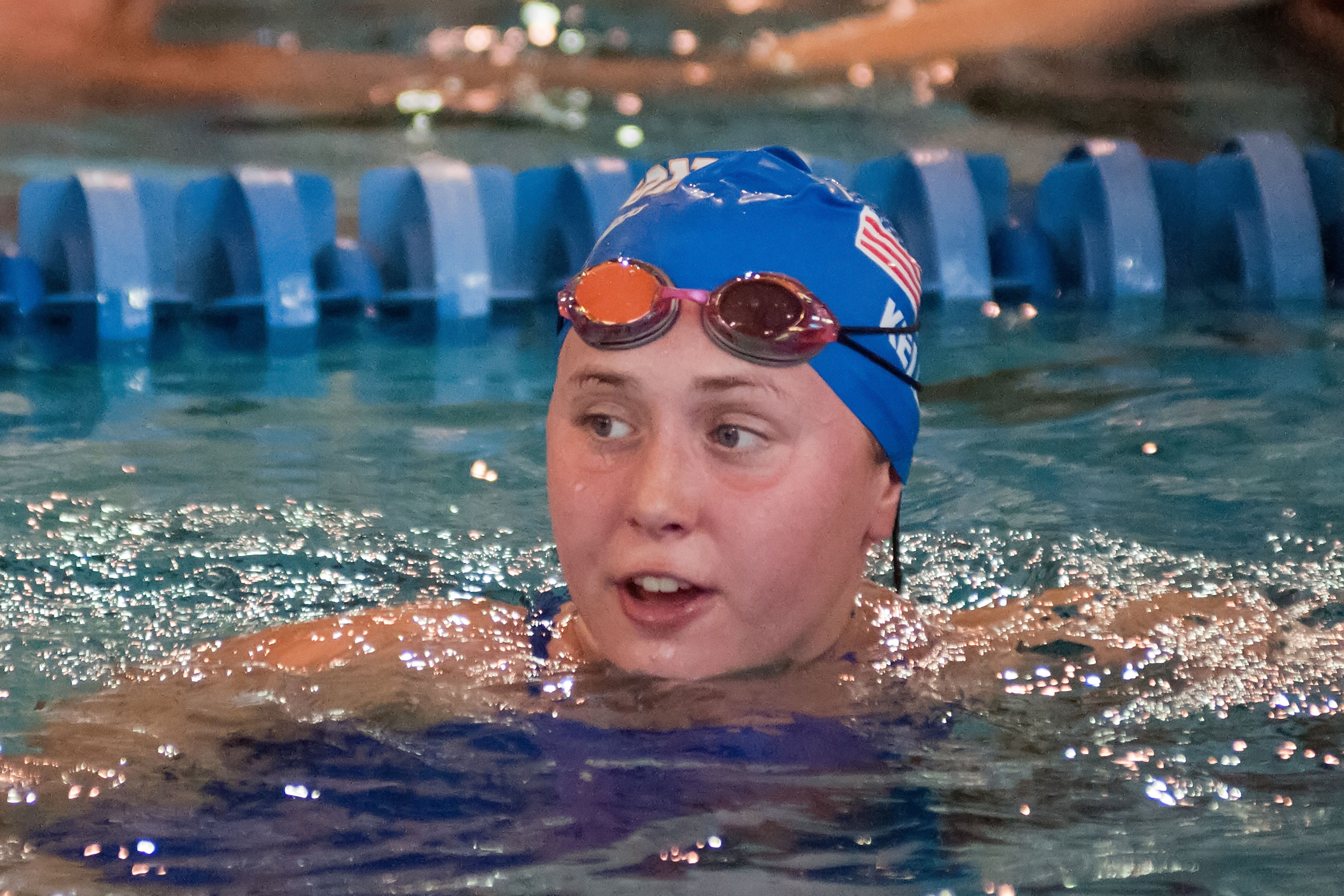 Hamilton College absorbed a 177-123 setback against Rensselaer Polytechnic Institute at RPI's Robison Pool on Saturday afternoon in the last dual meet this season for the Continentals.

Results

McKenna Kelly '15 finished first in the 1,000-yard freestyle with a time of 10:57.58 and was second in the 100 butterfly in 1:02.48. Emma Raynor '18 captured first place in the 100 backstroke with a time of 1:02.39 and was edged at the wall by 0.04 seconds in the 200 back in 2:14.61.

Sarah Hooper '16 picked up Hamilton's other win in the 50 free with a time of 25.07 seconds. Hooper was runner-up in the 100 free in 54.32 seconds. Lauren Klei '18 ended up second in the 200 free (1:59.92).

Bridget Lewis '16 was second in the 100 breaststroke with a time of 1:11.69, Lauren Halladay '16 claimed a runner-up finish in the 200 breast in 2:36.99 and Lauren King '16 took second place in the 200 individual medley with a time of 2:19.88. Hannah Mooney '17 was just 0.01 seconds behind the runner-up in the 500 free with a time of 5:23.21.

The Continentals (4-5 overall) were competing in their second dual meet on the road in less than 24 hours. Hamilton defeated Skidmore College on Friday night.

The Continentals are off until the 2015 NESCAC Women's Swimming & Diving Championships at Wesleyan University. The three-day event begins on Friday, Feb. 13.