Women's swimming & diving edged at Union
---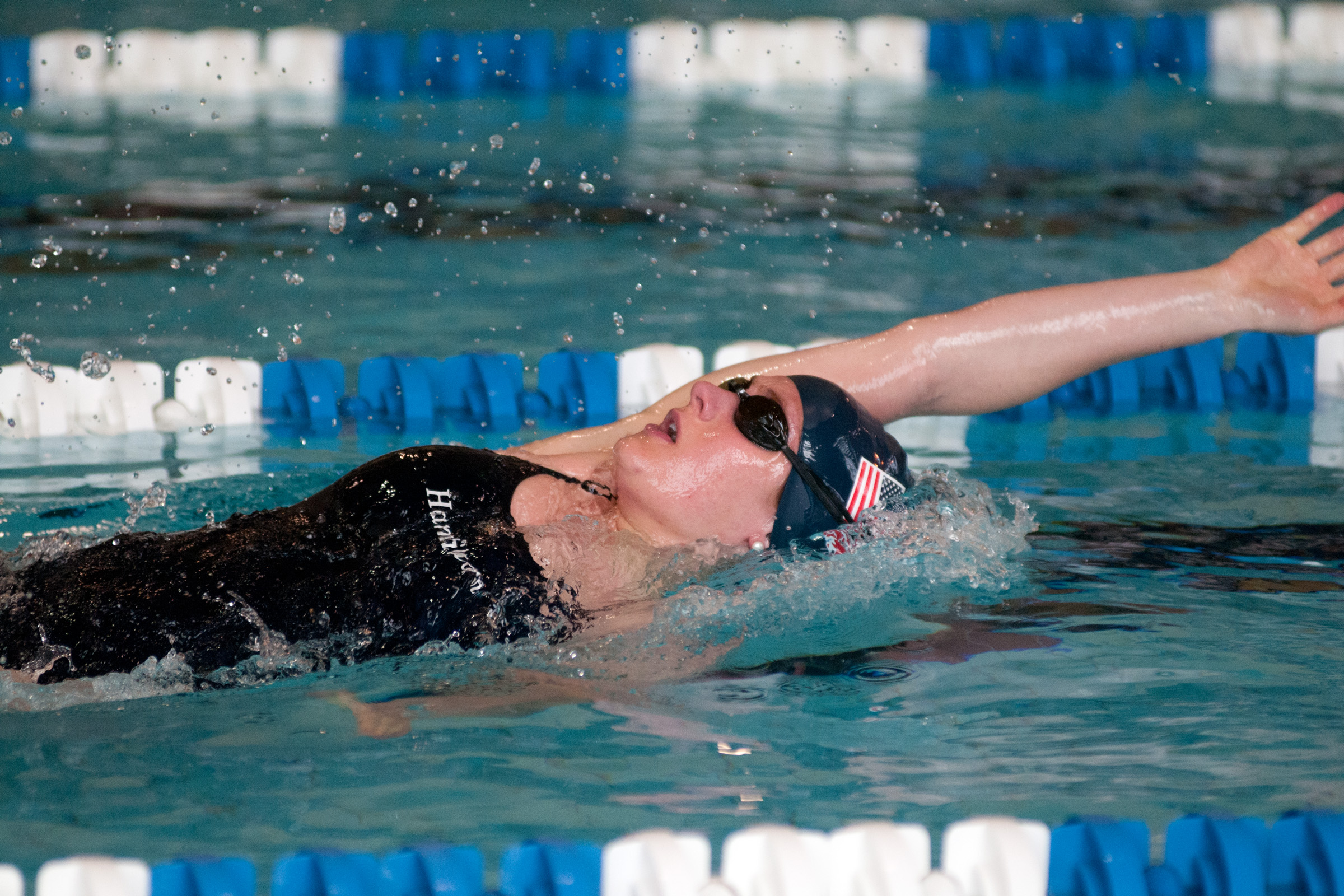 Hamilton College's Maggie Rosenbaum '14 finished first three times in the Continentals' dual meet loss at Union College on Jan. 25.

Results

Rosenbaum was triumphant in the 100-yard backstroke with a time of 59.50 seconds. She is a two-time national champion and finished second at the 2013 NCAA Division III championships in the event. Rosenbaum also won the 200 back (2:07.40) and the 100 butterfly in 56.29 seconds.

Sarah Hooper '16 added a pair of wins in the sprint freestyle events. Hooper took the top spot in the 50 free with a time of 25.58 seconds and the 100 free in 55.27 seconds.

Hamilton placed three swimmers in the top four of the 200 free. Elizabeth Barry '17 finished first in 2:00.36, Hannah Mooney '17 was third (2:01.74) and Allie Reeder '14 ended up fourth (2:01.78) as 1.42 seconds separated the top four.

McKenna Kelly '15 was runner-up in two distance free events. Kelly's time in the 500 free was 5:24.76 and she finished the 1,000 in 10:56.65. In diving, Molly Ferguson '14 landed in second place in the 3-meter springboard with 208.87 points.

Union registered 160 team points to the Continentals' 134. Hamilton hosts Rensselaer for Senior Recognition Day on Saturday, Feb. 1, at 2 p.m.