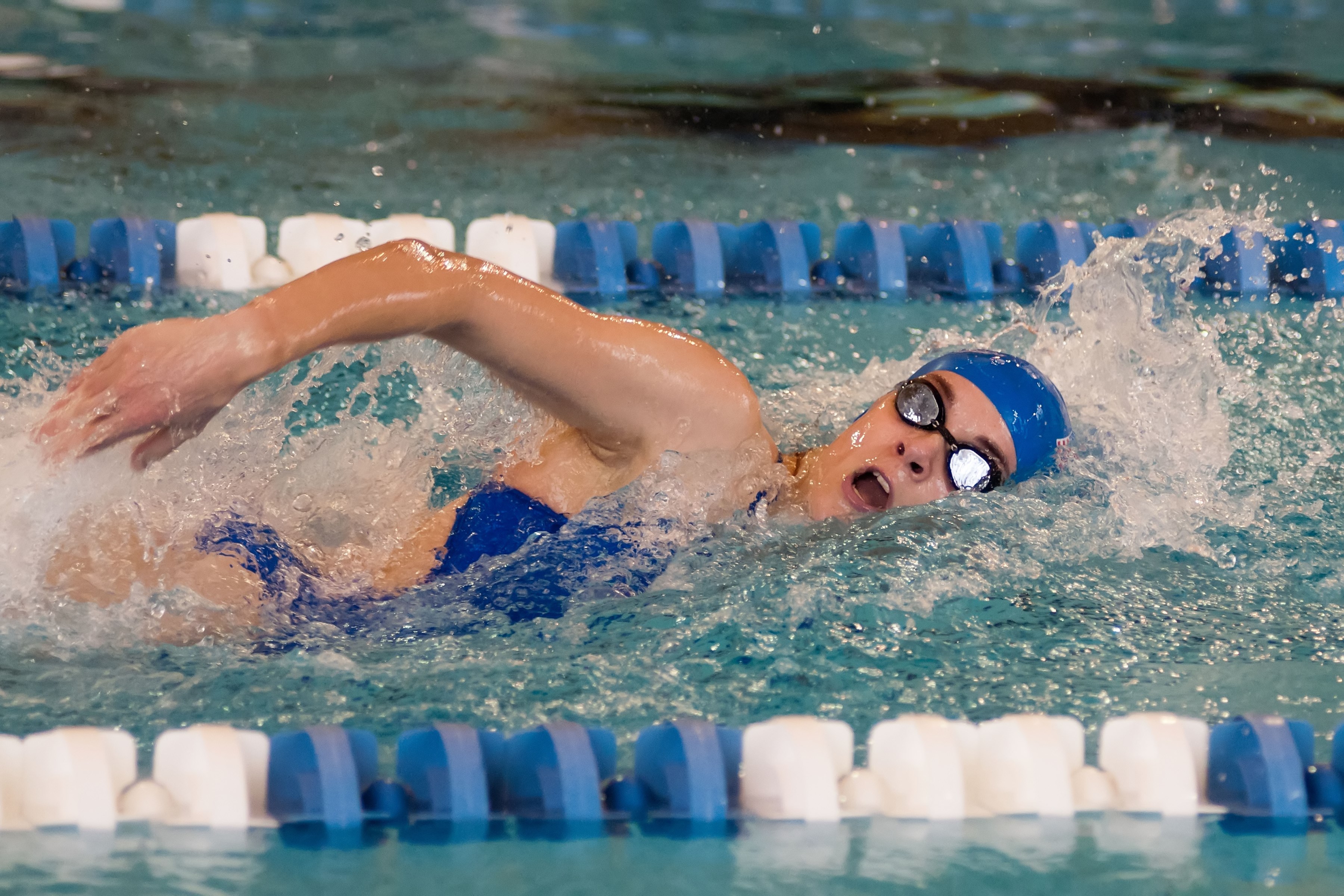 Hamilton College's Sarah Hooper '16 had a hand in three event victories and the Continentals posted a 170-129 dual meet win against Rochester Institute of Technology at RIT's Judson Pool on Saturday afternoon.

Results

Hooper took first place in the 50-yard freestyle with a time of 25.14 seconds and in the 100 free in 54.34 seconds. She also anchored the winning 400 free relay as Hamilton posted a time of 3:43.23. Lauren Klei '18, Emma Raynor '18 and Hannah Mooney '17 rounded out the relay.

Mooney posted a victory in the 500 free with a time of 5:21.21 and was second in the 200 free in 2:01.82. Klei was runner-up to Hooper in the 50 free (25.84 seconds) and in the 100 free (55.15 seconds). Raynor finished second in the 100 backstroke (1:03.61).

McKenna Kelly '15 picked up wins in the 1,000 free with a time of 10:58.88 and in the 200 free in 2:00.04. Kelly was runner-up to Mooney in the 500 free with a time of 5:22.50.

The Continentals swept the top three spots in the 100 breaststroke with Erin Lewis '18 leading the way in 1:11.85. Lauren Halladay '16 was second with a time of 1:12.25 and Lauren King '16 ended up third in 1:13.36.

Lewis added victories in the 200 breast (2:35.24) and the 200 individual medley (2:18.42). Less than a second separated the top three swimmers in the 200 IM. King was third in 2:18.86 and also took second place in the 200 breast with a time of 2:37.23. Sarah Izzo '15 was runner-up in the 200 backstroke with a time of 2:17.59.

Hamilton returns home to Bristol Pool for the team's final home meet of the season against Union College on Saturday, Jan. 24, at 2 p.m.