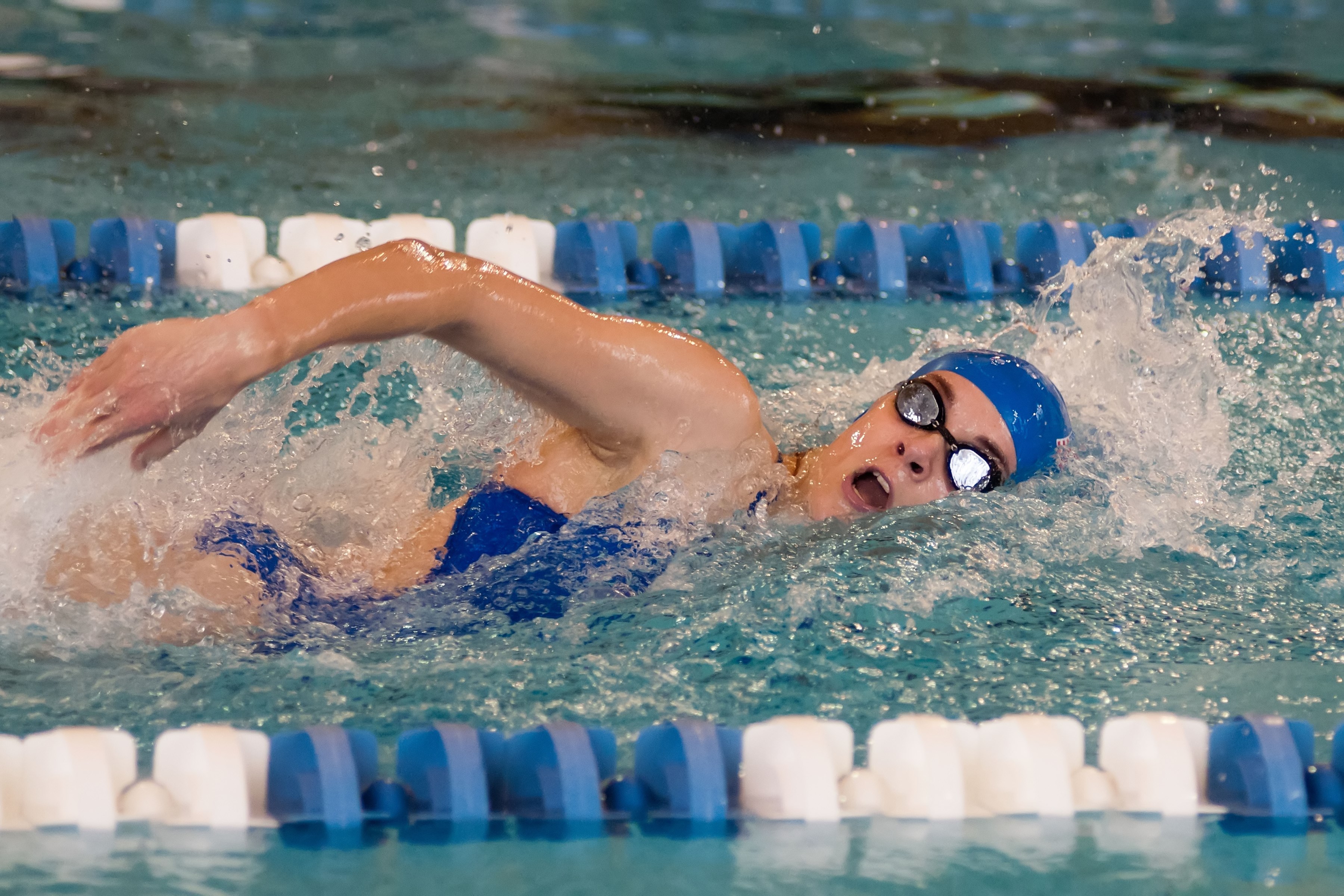 Hamilton College swimmers and divers finished first in 11 out of 13 events and the Continentals cruised to a 148-81 dual meet win against Skidmore College at Skidmore's Williamson Sports Center on Friday night.


Sarah Hooper '16 won the 200-yard freestyle with a time of 2:00.80 and the 100 free in 54.50 seconds. She also anchored a 200 free relay that posted a meet-best time of 1:42.57. Lauren Klei '18, Sydney Dixon '18 and Hannah Mooney '17 rounded out the relay.

Mooney captured first place in the 500 free with a time of 5:24.47. Klei was runner-up in the 50 free in 25.83 seconds and in the 100 free with a time of 56.08 seconds.

McKenna Kelly '15 took first place in the 1,650 free in 18:20.76. Emma Raynor '18 won the 100 backstroke with a time of 1:03.96 and finished second in the 200 free in 2:04.91. Erin Lewis '18 ended up 0.04 seconds out of first place in the 200 individual medley with a time of 2:18.98 and was second in the 500 free in 5:36.17.

Sarah Thomsen '16 swept the two diving events with 168.00 points in the 1-meter springboard and 173.77 points in the 3-meter board.

Elizabeth Barry '17 won the 100 butterfly in 1:04.06 and Lauren King '16 boasted the fastest time in the 100 breaststroke (1:13.29).

Hamilton (4-4 overall) opened the meet with a win in the 400 medley relay with a time of 4:16.82. Raynor, Lewis, Irina Rojas '18 and Mooney comprised the relay.

The Continentals travel to Rensselaer Polytechnic Institute for another dual meet on Saturday, Jan. 31, at 1 p.m.