Swimming & Diving Teams Honored for Academics
---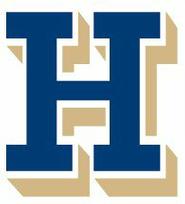 The Hamilton College women's swimming & diving team recorded the highest grade point average of all Division III programs for the fall 2009 semester, as announced by the College Swimming Coaches Association of America (CSCAA) on Feb. 4. There are 242 Division III colleges with swimming & diving teams.

The Hamilton women earned a team GPA of 3.59 to rank as the No. 1 academic team. The Hamilton men also stood out academically, with a team GPA of 3.27 to tie for 13th best in Division III.

The CSCAA creates the scholar-athlete All-American list to recognize those programs that achieve a grade point average of 3.00 or higher in the fall semester. "This is a fine example of our great athletes and coaches 'walking the walk' in embodying the concept of the student-athlete," CSCAA Executive Director Bob Groseth said.
The women compete in the New England Small College Athletic Conference championships at Middlebury College from Feb. 19 to Feb. 21. The men take part in the conference championships at Williams College from Feb. 26 to Feb. 28.