Women's swimming & diving hosts quad meet
---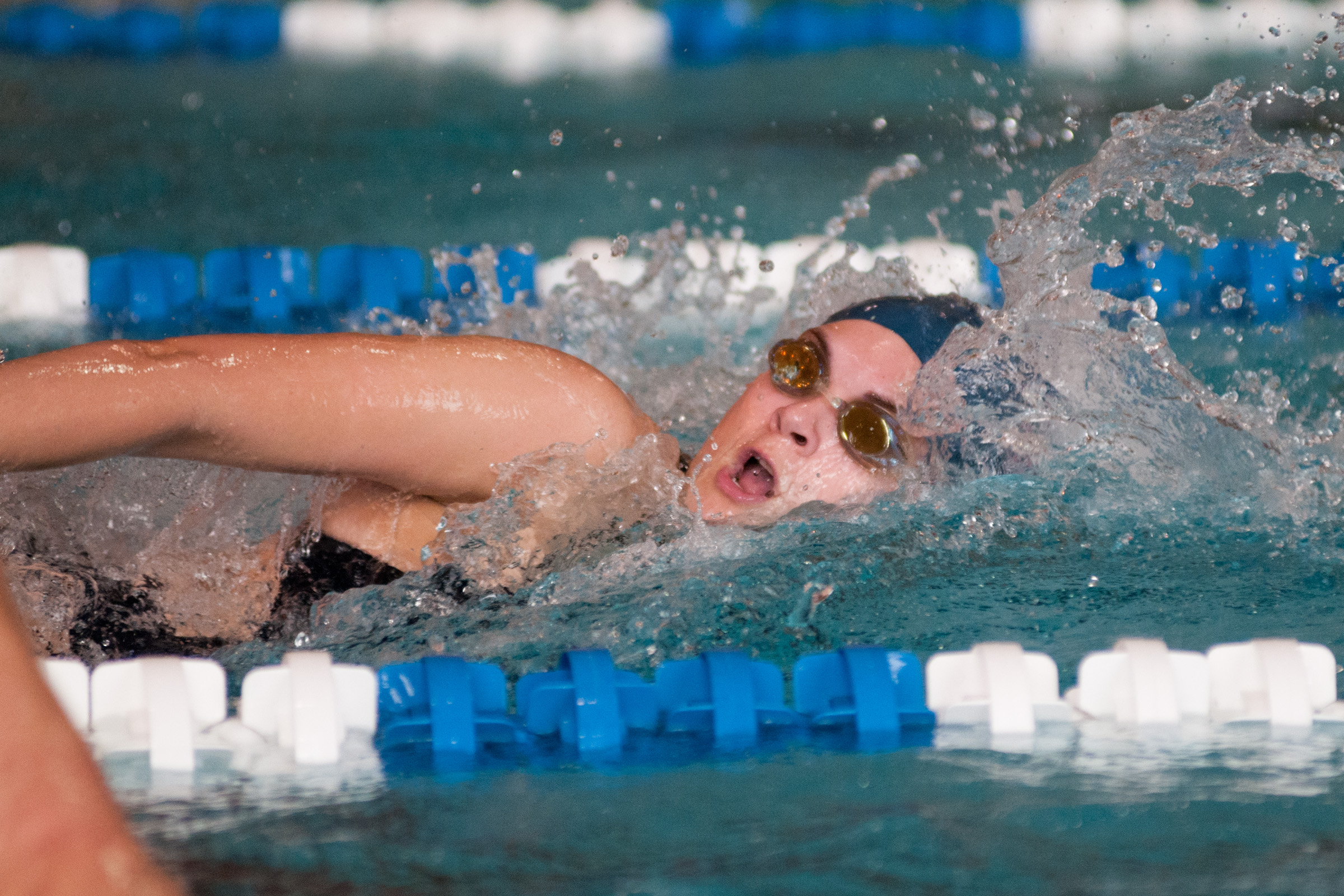 Hamilton College's Sarah Hooper '16 and Maggie Rosenbaum '14 captured first place in events and the Continentals opened 2013-14 with a quadrangular meet against Hartwick College, Ithaca College and SUNY Geneseo at Hamilton's Bristol Pool on Nov. 23.

Results

Hooper led the field in the 50-yard freestyle with a time of 25.53 seconds and finished sixth in the 100 free in 56.89 seconds. Rosenbaum cruised to victory in the 100 backstroke with a time of 59.46 seconds. It was her only individual event of the afternoon.

Sarah Dempsey '14 enjoyed a big day as she placed in the top six in three events. Dempsey was second in the 100 butterfly (1:01.42), third in the 200 fly (2:17.79) and sixth in the 200 individual medley (2:19.14).

Allie Reeder '14 took fifth place in the 200 free with a time of 2:03.80, and Lauren Halladay '16 ended up sixth in the 100 breaststroke in 1:12.92. The foursome of Rosenbaum, Halladay, Dempsey and Hooper finished a close second to Ithaca in the 200 medley relay with a time of 1:53.19.

The Continentals lost to all three teams in dual meet format. Hamilton won't compete again until Saturday, Dec. 7, when the Continentals travel to Trinity College to take on the Bantams and Connecticut College.