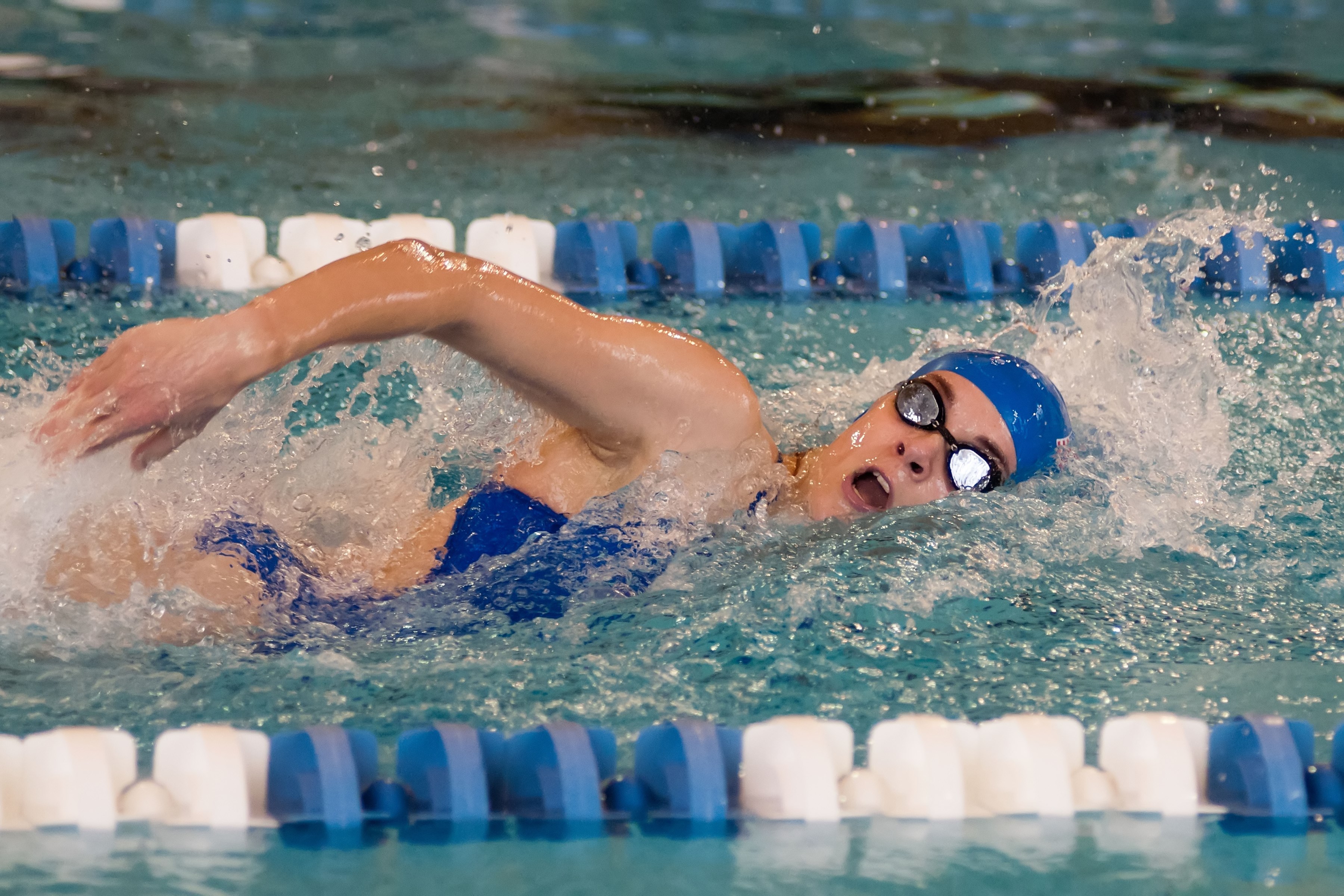 Hamilton College kicked off the 2015-16 schedule with a meet at Trinity College on Saturday afternoon.

Results

Wellesley College also competed at Trinity. The Continentals breezed to a 241-47 victory against the Bantams but dropped a 169-131 decision against Wellesley.

Sarah Hooper '16 finished first in two individual events and helped Hamilton to victory in the 200-yard freestyle relay. Hooper won the 50 free in 25.37 seconds and took the top spot in the 100 free by nearly a full second with a time of 55.29 seconds.

Hooper anchored the relay to a winning time of 1:42.22. The rest of the relay included Lauren Klei '18, Hannah Mooney '17 and Jessie Halladay '18.

Klei finished third in the 50 free (26.21 seconds) and the 100 free (56.52 seconds). Mooney was runner-up in the 200 free (2:01.50) and the 500 free (5:26.52). Halladay touched the wall first in the 500 free with a time of 5:25.62 and was second in the 1,000 free in 11:16.05.

Emma Raynor '18 ended up in second place in the 100 and 200 backstroke with times of 1:01.29 and 2:16.30, respectively. Lauren Halladay '16 landed in third place in the 100 breaststroke less than a second behind the winner with a time of 1:12.03.

Madeleine Lepesant '19 won her first collegiate event with a time of 2:13.40 in the 200 butterfly, and added a third-place finish in the 100 fly (1:01.44). Lauren King '16 posted a runner-up finish in the 200 individual medley with a time of 2:20.06.

In diving, Sarah Pickup '19 was second in the 1-meter board with 196.95 points and runner-up in the 3-meter with 198.25 points.

The Continentals are off until Dec. 4 and 5 when they host the Hamilton Invitational. Friday's session starts at 4 p.m., Saturday's first session begins at 10 a.m. and the final session is Saturday afternoon at 3:30.