Women's swimming & diving still 9th at NESCAC meet
---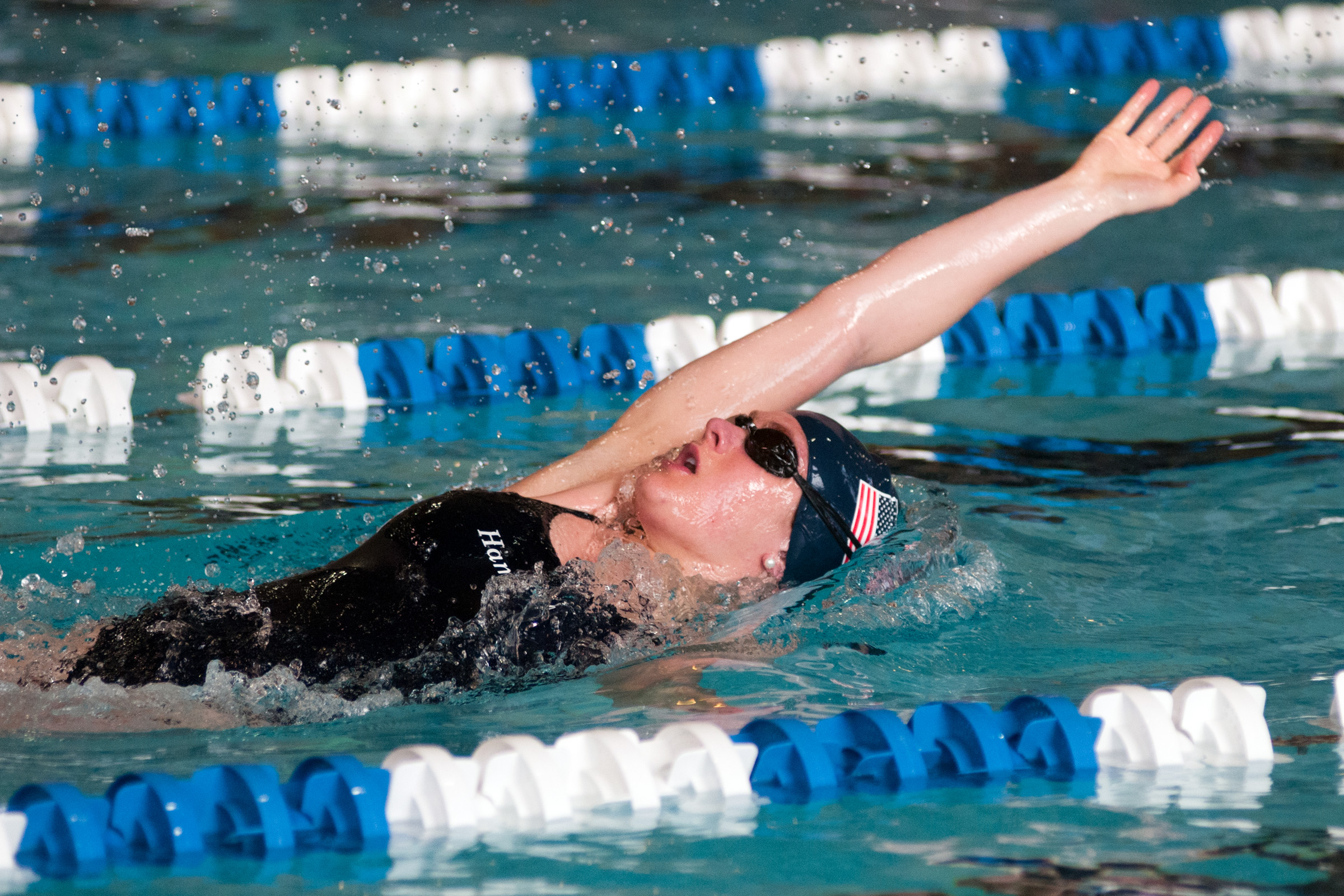 Another big night for Hamilton College's Maggie Rosenbaum '14 highlighted the second day of the 2014 NESCAC Women's Swimming and Diving Championships at Williams College's Samuelson-Muir Pool on Feb. 15.

Results

Rosenbaum finished first in the 100-yard backstroke with a pool-record time of 54.95 seconds. She holds the meet record of 54.70 seconds in the event, which she set last year. Rosenbaum has swept the three backstroke events at the conference championship meet each of the past three seasons.

After Rosenbaum won the 50 back on Friday night, she broke her own program, meet and pool records for that distance when she led off the 200 medley relay on Saturday night. Her time of 25.42 seconds for the first 50 yards helped Hamilton finish in eighth place with a time of 1:47.88.

Sarah Dempsey '14 took seventh place in the consolation final of the 100 butterfly with a time of 59.46 seconds. McKenna Kelly '15 ended up 16th in the 1,000 freestyle in 10:47.83 and was fifth in the 200 free preconsolation final with a time of 1:58.38. Hannah Mooney '17 was right behind Kelly in sixth place in the preconsolation final with a time of 1:58.99.

The Continentals are in ninth place with 369 team points after the second day of the three-day event. Williams leads the 11-team field with 1,341 points. Sunday's preliminary heats begin at 10 a.m. and the finals start at 5:30 p.m.