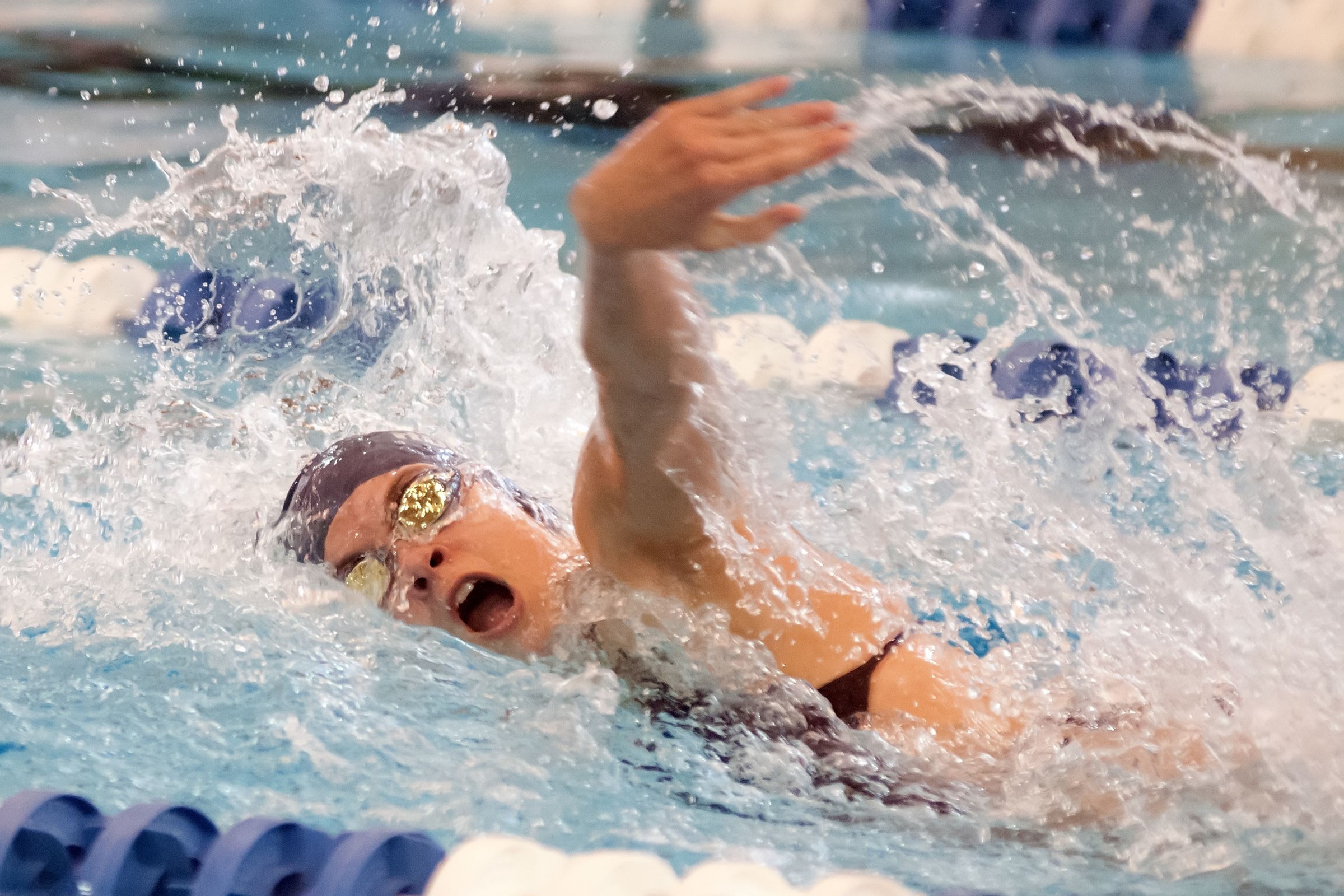 Hamilton College's McKenna Kelly '15 posted wins in three individual events and the Continentals breezed to a 154-114 victory against Trinity College at Hamilton's Bristol Pool on Nov. 15.

Results

Kelly finished first in the 200-yard freestyle (2:00.23), the 500 free (5:27.47) and the 1,000 free (11:06.73).

Emma Raynor '18 swept the backstroke events as she won the 50 in 29.73 seconds and the 100 in 1:03.18. Sarah Hooper '16 was a double winner in the 50 free with a time of 24.85 seconds and in the 100 free with a time of 55.24 seconds.

Lauren King '16 picked up her first collegiate victory in the 200 individual medley with a time of 2:19.68. Sarah Thomsen '16 swept the diving events with 170.11 points in the 1-meter springboard and 163.88 points in the 3-meter board.

Raynor, Hooper, Lauren Halladay '16 and Lauren Klei '18 took first place in the 200 medley relay with a time of 1:54.53. Klei, Halladay, Hooper and Hannah Mooney '17 were winners in the 400 free relay with a time of 3:46.87.

The Continentals host Ithaca College, Hartwick College and SUNY Geneseo on Saturday, Nov. 22, at noon.