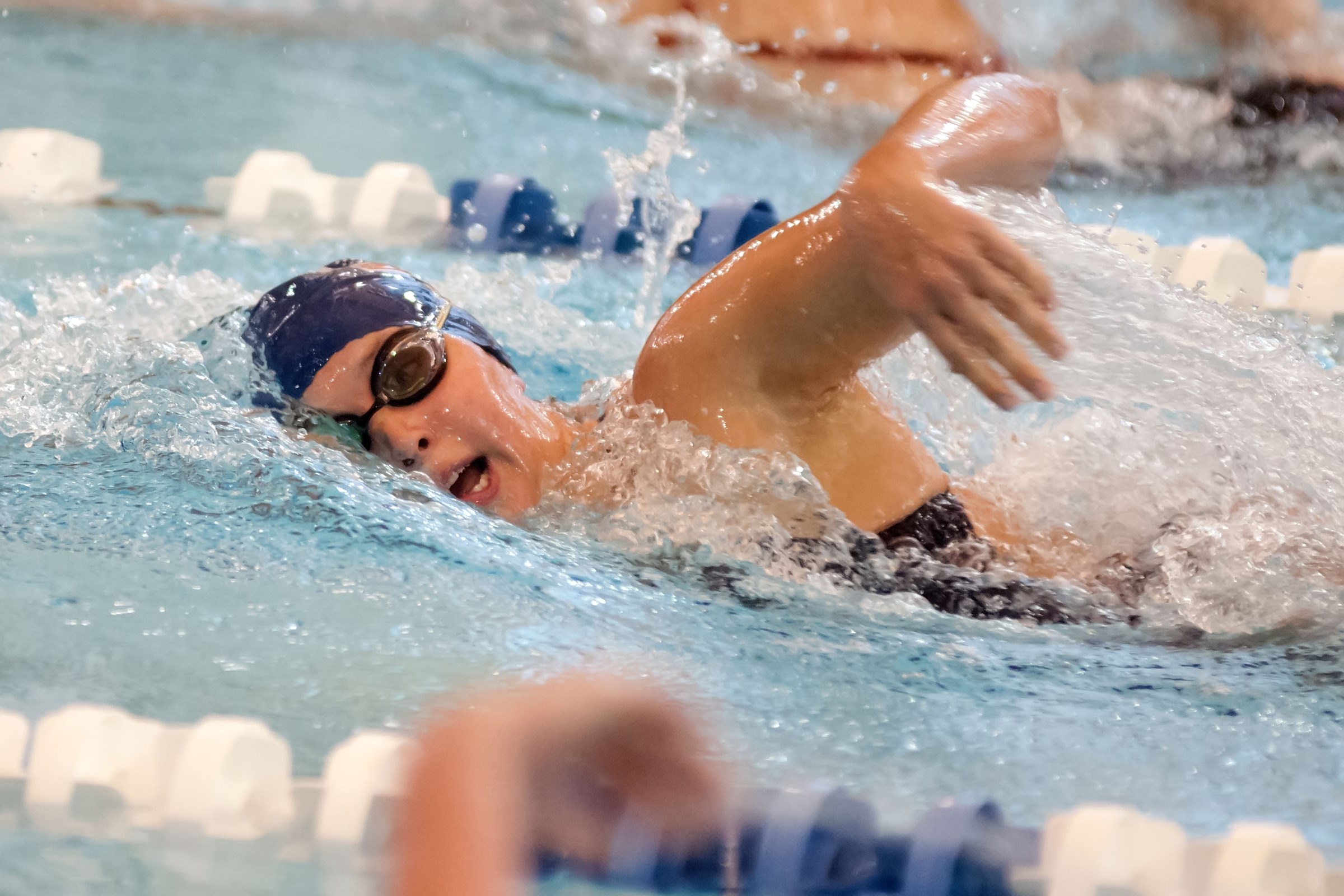 Hamilton College's Sarah Hooper '16 finished first in a pair of freestyle events in a dual meet against Wesleyan University at the Wesleyan Natatorium on Saturday afternoon.

Results

Hooper won the 50-yard free in 24.96 seconds and the 100 free with a time of 54.44 seconds. She led off a winning 400 free relay that posted a time of 3:46.19. Hooper was joined on the relay by Hannah Mooney '17, McKenna Kelly '15 and Emma Raynor '18. Wesleyan defeated the Continentals, 165-131.

Raynor took first place in the 50 backstroke with a time of 29.99 seconds, just 0.01 ahead of the runner-up. She was second in the 100 back in 1:04.26.

Kelly ended up second in the 1,000 free with a time of 11:12.58 and in the 500 free in 5:25.82. She was third in the 200 free with a time of 2:03.06.

Mooney grabbed second place in the 200 free in 2:02.31 and in the 50 free with a time of 26.64 seconds. She landed in third place in the 500 free (5:26.84).

Erin Lewis '18 was runner-up in the 50 breaststroke with a time of 33.20 seconds and in the 100 breast in 1:12.33. Elizabeth Barry '17 finished second in the 100 butterfly with a time of 1:04.75 and was third in the 50 fly in 29.13 seconds.

Lauren Klei '18 took second place in the 100 free with a time of 56.17 seconds. Lauren Halladay '16 was third in the 100 breast in 1:12.80 and Irina Rojas '18 landed in second place in the 50 fly with a time of 29.05 seconds.

The Continentals travel to the Florida Keys and will compete in a three-team meet on Saturday, Jan. 10.