Women's swimming & diving wins 2nd straight dual
---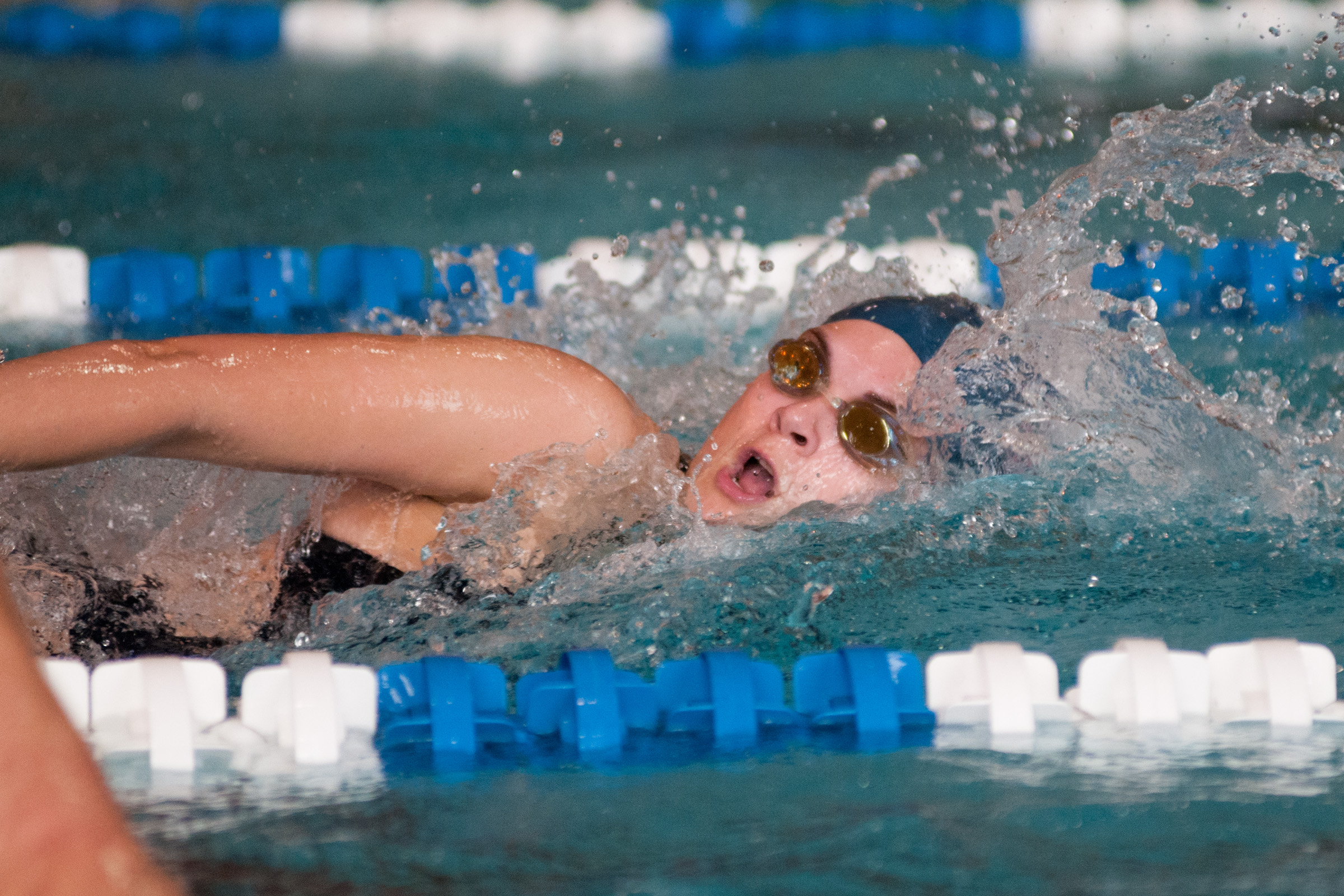 Hamilton College swimmers finished first in eight out of 11 events and the Continentals defeated Rochester Institute of Technology in a dual meet at Hamilton's Bristol Pool on Jan. 18.

Results

The Continentals improved their dual meet record to 2-5 this season with the 132-111 victory. Hamilton has won its last two dual meets, including a victory against Wesleyan University on Jan. 4.

Maggie Rosenbaum '14 and McKenna Kelly '15 won two individual events apiece for the Continentals. Kelly also led off the winning 200-yard freestyle relay that recorded a time of 1:42.41. The rest of that relay included Hannah Mooney '17, Allie Reeder '14 and Sarah Hooper '16.

Rosenbaum destroyed the field in the 200 backstroke as she won by nine seconds with a time of 2:07.63. She also finished first in the 200 individual medley in 2:14.27.

Kelly continued her dominance in the distance free events with a victory in the 500 (5:24.16) and the 1,000 free (11:02.70). Hooper excelled in the sprint free events with a win in the 100 (55.19 seconds) and a runner-up finish in the 50 free (25.59). Reeder and Mooney seized the top two spots in the 200 free with times of 2:01.25 and 2:02.16, respectively.

Lauren Halladay '16 claimed first place in the 200 breaststroke with a time of 2:36.86, and Molly Ferguson '14 finished second in 3-meter springboard diving with 201.60 points.

The Continentals take on Union College in Schenectady, N.Y., on Saturday, Jan. 25.