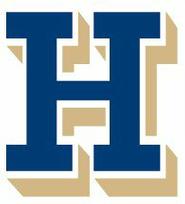 The Hamilton College women's tennis team posted an 8-1 win at SUNY Oneonta on Wednesday and improved to 2-0 on the season. Hamilton swept the doubles competition and five Continentals added straight set singles wins.

Box score
Rachel Friedman '15 teamed with Winnie Tang '17 for an 8-3 win at third doubles. Both improved to 2-0 in singles play as well, with Tang sweeping her third singles opponent and Friedman posting a victory at fourth singles. Tang improved to 11-6 in her career and Friedman raised her overall mark to 32-22.

Liz Detwiler '15 was also a double winner, recording a straight-set singles victory at the fifth spot and teaming with Carrie Uhlein '15 to post an 8-5 win at second doubles.

The first doubles team of Claire Keyte '17 and Mira Khanna '15 won by an 8-1 count. Keyte dropped only three games at second singles in notching a straight-set win.

Anna Jaeger '15 rounded out Hamilton's winners, earning her first career victory with a 6-0, 6-0 triumph at number six.

The Continentals travel to Canton, N.Y., this weekend for two days of competition at the St. Lawrence University Invitational. The Red Dragons (1-4) host conference rival SUNY Oswego on Friday.