Women's tennis blanks Cortland
---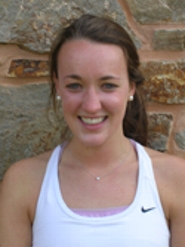 Hamilton College improved to 3-0 overall with a 9-0 non-conference win at SUNY Cortland on Oct. 1.

Box score

The Continentals have outscored their opponents 26-1 this fall. Hamilton hosts SUNY Plattsburgh for another non-conference match on Sunday, Oct. 6. Cortland's record dipped to 2-6.

The Continentals didn't drop a set in singles competition. Bella Schoning '16 won a second set tiebreaker 7-4 and completed a 6-1, 7-6 victory at first flight singles. Schoning is 3-0 this season and 20-6 in her career.

Three other Hamilton players raised their singles marks to 3-0. Sara Shaughnessy '14, Mei Lin Pratt '16 and Emily Chan '16 were winners at second, fourth and fifth flight, respectively. Liz Detwiler '15 (third flight) and Meg Lee '14 (sixth) rounded out the Continentals' six singles winners.

Pratt and Shaughnessy teamed up for an 8-0 win at third doubles. Detwiler and Lee raised their first doubles mark to 3-0 with an 8-3 victory. Chan and Schoning cruised to an 8-1 win at second doubles.