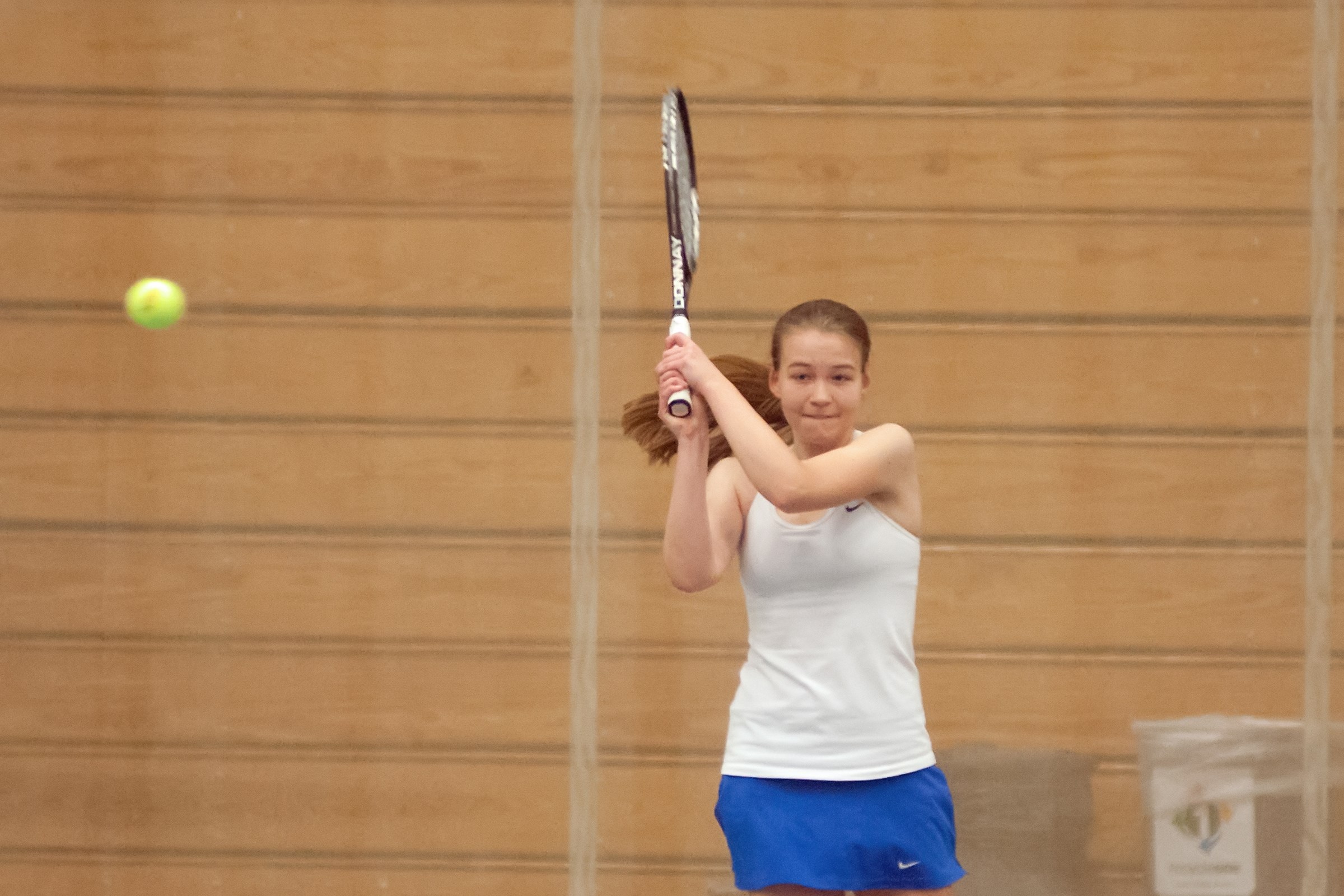 Hamilton College remained undefeated in three dual matches this fall with a convincing 8-1 non-conference win against Union College at Hamilton's Gray Tennis Courts on Sept. 23.

Results

The Continentals started the matchup on the right foot by sweeping the three doubles matches. Claire Keyte '17 and Mira Khanna '15 were 8-4 winners at first flight, and Liz Detwiler '15 and Carrie Uhlein '15 won at second flight by the same score. Rachel Friedman '15 and Anna Jaegar '15 triumphed 8-6 in a rare pairing at third flight. Friedman was appearing in just the eighth doubles match of her Hamilton career and Jaegar was playing doubles for the fifth time.

Keyte outlasted her opponent 6-7, 6-3, 10-3 in first flight singles action. Winnie Tang '17 dropped one game in her victory at third flight singles and Friedman was a 6-2, 6-2 winner at fourth flight. Friedman moved into a tie for eighth place with Mindy Bell '00 on the program's all-time list with her 35th career singles victory.

Detwiler surrendered two games as she cruised to a 6-0, 6-2 win at fifth flight singles. Emily Chan '16 rounded out the match with a 6-2, 6-4 triumph at sixth flight singles.

The Continentals are off until a pair of non-conference home matches on Sunday, Oct. 5. Utica College takes on Hamilton at 10 a.m. and SUNY Plattsburgh follows at 2 p.m. Union (1-3) hosts Vassar College on Oct. 4 for a Liberty League match.