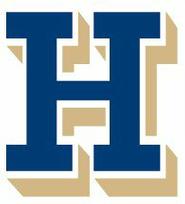 The Hamilton College women's tennis team competed at St. Lawrence's Canton Classic on Sept. 20 and 21. The two-day tournament featured round-robin matches between the Continentals, SUNY Geneseo, the University of Rochester and the host Saints.

Results

Emily Chan '16 and Claire Keyte '17 both had a pair of wins during the tournament. Chan recorded singles wins over Rochester and St. Lawrence. Keyte was a singles winner against Geneseo and teamed with Liz Detwiler '15 for a victory during the doubles competition against Rochester.

Winnie Tang '17 and Rachel Friedman '15 recorded wins in singles play against Rochester.

The Continentals return home to host Union College on Tuesday, Sept. 23, at 4 p.m. at Gray Tennis Courts.