Women's tennis competes at Trinity Invitational
---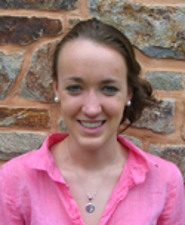 Hamilton College competed in the Trinity College Tennis Invitational at Trinity's Assaiante Tennis Center in Hartford, Conn., on Saturday and Sunday, Sept. 10 and 11.

Results

The College of New Jersey, Connecticut College and host Trinity all participated in the tournament.

Sara Shaughnessy '14 won the consolation draw of the "A" flight singles bracket and finished with a 2-1 record for the Continentals. Shaughnessy defeated Hamilton teammate Carrie Uhlein '15 by a score of 8-3 in the finals.

Rachel Friedman '15 won her first collegiate match 6-3, 6-1 against a player from Connecticut College to advance to the semifinals of the championship draw in the "C" flight singles bracket.

Uhlein and classmate Liz Detwiler '15 beat Hamilton duo Johanna Kreisbuch '14 and Hannah Weisman '12 by a score of 8-3 to win the consolation draw of the "B" flight doubles bracket. Uhlein and Detwiler ended up 2-1 for the tournament.

The Continentals host St. Lawrence University for a dual match on Friday, Sept. 16.