Women's tennis cruises past Conn. College
---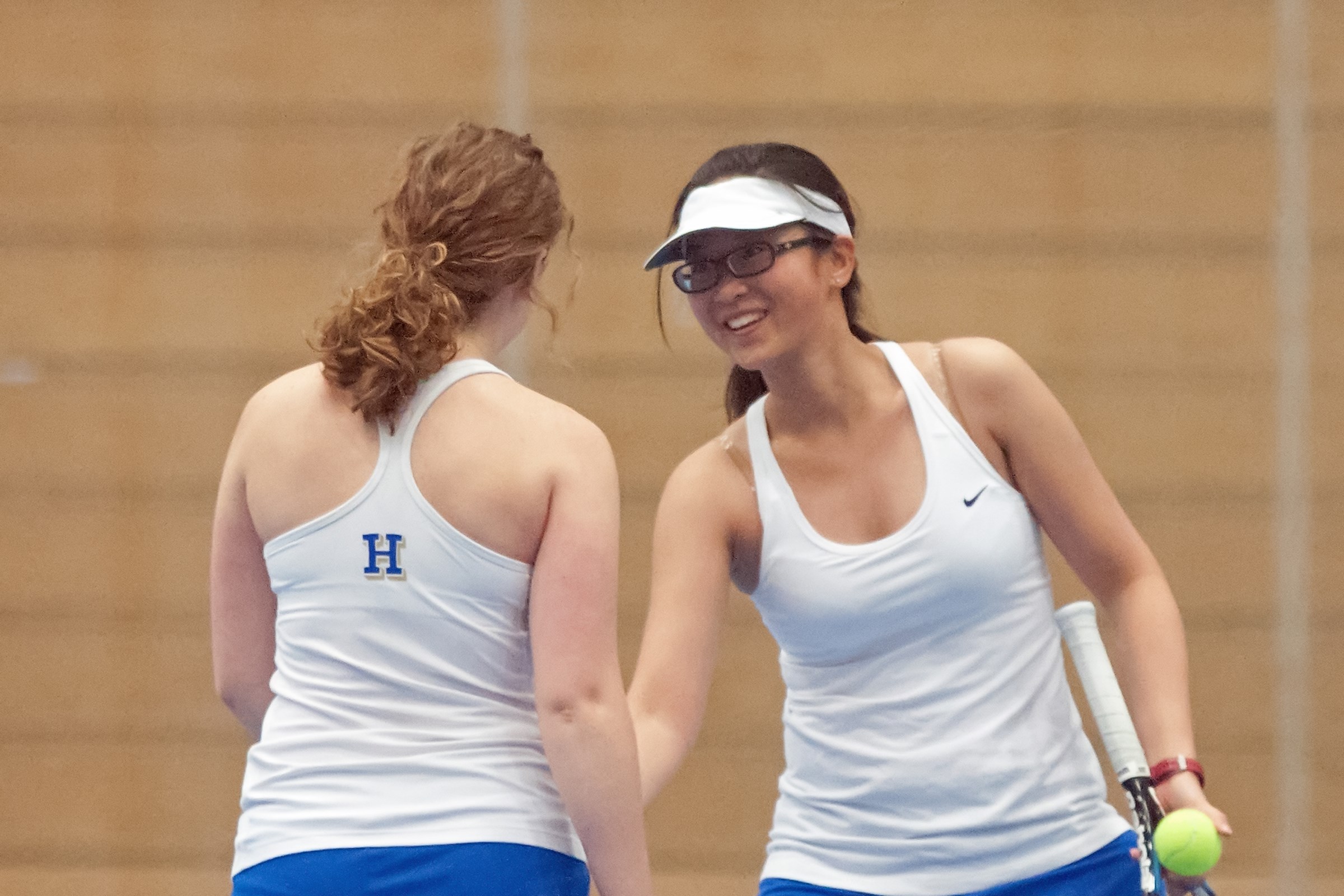 The Hamilton College women's tennis team wrapped up one of the best seasons in program history with an 8-1 NESCAC win against Connecticut College inside Hamilton's Margaret Bundy Scott Field House on April 26.

Results

The Continentals (14-6, 2-5 NESCAC) set a team record with 14 wins this season and defeated a NESCAC team for the first time since 2004. Hamilton went 6-2 in home matches this season.

Isabella Schoning '16, Winnie Tang '17 and Claire Keyte '17 were winners in both singles and doubles. Schoning and Tang won their 11th match as a doubles team with an 8-3 victory at second flight. Schoning improved her singles record to 15-5 with a 6-2, 6-3 triumph at second flight. Tang was a 6-2, 6-0 winner at third flight singles.

Keyte posted a 6-2, 6-3 victory at fourth flight singles. She paired up with Mira Khanna '15 for an 8-2 win at third flight doubles.

Meg Lee '14 and Liz Detwiler '15 were easy 8-2 winners at first flight doubles. Lee moved into eighth place on the program's all-time list with her 29th career doubles victory in her last collegiate match.

Sara Shaughnessy '14 also wrapped up her collegiate career on a positive note with a 6-4, 6-1 win at fifth flight singles. Shaughnessy moved into fifth place on the team's all-time list with her 39th career singles victory. Shaughnesssy and Schoning tied for the team lead with 15 singles wins this season.

Rachel Friedman '15 was a 7-5, 6-1 winner at sixth flight singles. Friedman ended up 13-7 in singles matches this season and has 30 career singles victories.