Women's tennis downs SUNY Oneonta in Florida
---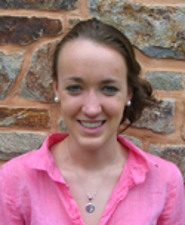 Mira Khanna '15 and Sara Shaughnessy '14 won their singles and doubles matches for the second straight day as Hamilton College defeated SUNY Oneonta 7-2 in a non-conference match played in Orlando, Fla., on March 20.

Hamilton (4-3 overall) takes on Division II Merrimack College to wrap up the Continentals' Florida trip on Wednesday, March 21. Oneonta's record dropped to 8-7.

Khanna and Shaughnessy won by identical 6-0, 6-2 scores at third and fourth flight singles, respectively. Khanna paired with Carrie Uhlein '15 to win 8-6 at second flight doubles, and Shaughnessy and Liz Detwiler '15 prevailed by the same score at third flight.

Alex Arenson '13 was a 6-4, 6-3 winner at second flight singles, and Aislinn Shea '13 outlasted her opponent in three sets (1-6, 6-2, 7-5) at fifth flight. Rachel Friedman '15 breezed to a 6-0, 6-0 victory at sixth flight in her first time in the lineup this spring.