Women's tennis drops non-conference match
---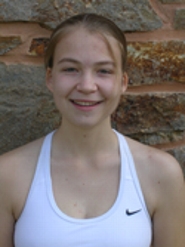 Rensselaer won two of three doubles matches and the Engineers went on to a 6-3 non-conference win against Hamilton College at Rensselaer's Sharp Courts on April 17.

Rensselaer (11-3 overall) won its fourth straight match and is ranked No. 20 in the Division III Northeast Region Top 20 poll according to the Intercollegiate Tennis Association.

Hamilton's Bella Schoning '16 returned to her winning ways with a three-set victory at second flight singles. Schoning, who leads the team with 14 wins, prevailed 10-4 in the super tiebreaker after splitting the first two sets by 6-4 scores.

Rachel Friedman '15 won her 12th match of the season with a victory at fourth flight singles. Friedman won the first set 6-3 and was leading the second set 5-2 when her opponent retired due to injury. Alex Arenson '13 and Aislinn Shea '13 picked up a 9-7 win at third flight doubles.

Hamilton (8-8) hosts Bates College for a NESCAC match on Sunday, April 21.