Women's tennis drops pair of NESCAC matches
---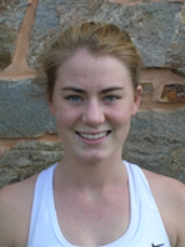 Hamilton College fell to Colby College and nationally ranked No. 10 Bowdoin College in NESCAC matches away from home on April 21 and 22.

Hamilton (6-9 overall, 0-5 NESCAC) lost 8-1 to Colby in Waterville, Maine, on Saturday. The Continentals dropped a 6-0 decision to Bowdoin (9-6, 4-2) indoors in Brunswick, Maine, on Sunday.

Against Colby (9-8, 1-5), Carrie Uhlein '15 and Mira Khanna '15 teamed up for an 8-3 win at second flight doubles. It was the pair's seventh doubles victory this season.

The Continentals are off until Saturday, April 28, when they travel to Connecticut College for a NESCAC match at 10 a.m.