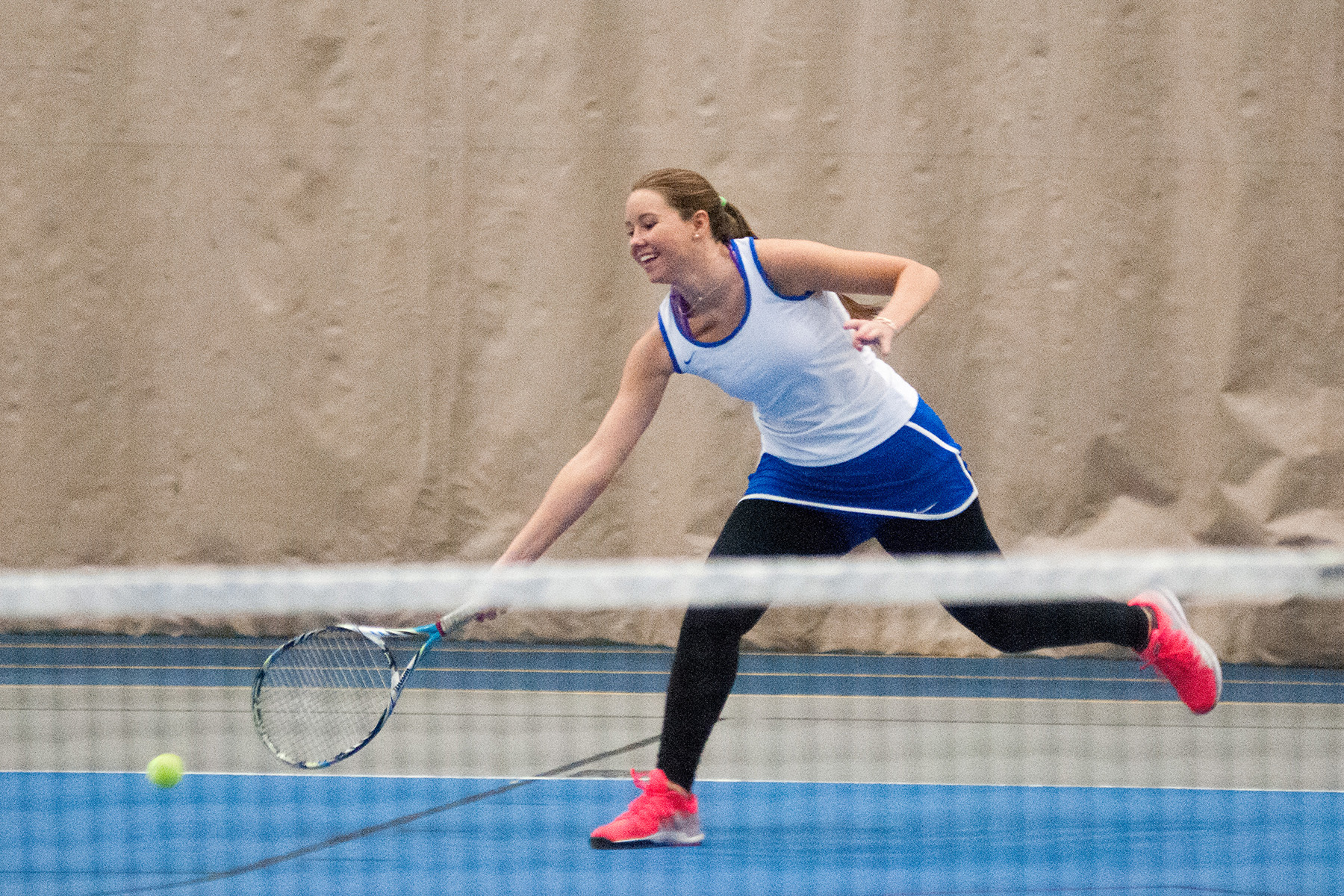 Hamilton College lost a NESCAC match against nationally ranked No. 10 Bowdoin College on Sunday morning and a non-conference match against SUNY Geneseo in the afternoon at Hamilton's Gray Tennis Courts.

Bowdoin results | Geneseo results

The Continentals (10-7, 1-2 NESCAC) played three matches during the weekend. Hamilton and New York University played indoors for more than six hours on Friday night.

Bowdoin (9-3, 4-1) defeated the Continentals 9-0 as the Polar Bears won all six singles matches in straight sets. Geneseo (13-3) is ranked 19th in the Northeast Region by the Intercollegiate Tennis Association.

Against Geneseo, Hamilton won two singles and one doubles match for its three team points. Claire Keyte '17 improved her singles record this season to 11-6 with a 7-6 (3), 6-3 victory at fifth flight.

Rachel Friedman '15 cruised to a 6-2, 6-1 triumph at sixth flight singles. Friedman moved into sole possession of third place on the program's all-time list with her 43rd career singles win.

Isabella Schoning '16 and Winnie Tang '17 were 8-5 winners at second flight doubles. The duo improved to 7-5 as a doubles team and Tang is 11-5 in doubles action this season.

The Continentals travel to Ithaca College for a non-conference match on Wednesday, April 15, at 4 p.m.