Women's tennis program, athletes earn academic honors
---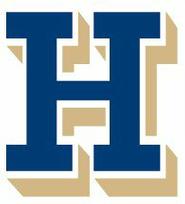 The Hamilton College women's tennis program earned a spot on the 2010-11 Intercollegiate Tennis Association (ITA) National Division III All-Academic Team and three members of the team have been selected scholar-athletes.

2011 ITA All-Academic Teams and Scholar-Athletes

Deborah Barany '11 (Falcon Heights, Minn./Roseville Area HS), Alex Arenson '13 (Chicago, Ill./Latin School of Chicago) and Amelia Mattern '12 (Marshfield, Mass./Marshfield HS) collected scholar-athlete honors.

In order to earn ITA scholar-athlete status, a player must meet the following three criteria: Be a varsity letter winner; have a grade point average of at least 3.50 (on a 4.00 scale) for the current academic year; and have been enrolled at their present school for at least two semesters.

The ITA all-academic team award is open to any ITA program that has a cumulative team grade point average of 3.20 or above (on a 4.00 scale). All eligible student-athletes who have competed in one or more varsity matches must average into the GPA for the current academic year (including fall 2010 and spring 2011).

In 2011, Barany led Hamilton with nine singles victories as the program's No. 1 player. The mathematics and neuroscience dual major was selected a 2011 Capital One Academic All-American by the College Sports Information Directors of America. She made the New England Small College Athletic Conference spring all-academic team in 2010 and 2011. Barany finished her collegiate career in second place on the team's all-time list with 48 singles wins.

Arenson racked up five singles wins and was part of three doubles victories in 2010-11. She played third and fourth flight singles this past season.

Mattern is a dual major in computer science and mathematics, and finished the season with five singles wins. She played fifth and sixth flight singles for the Continentals.