Women's tennis edged by Dickinson
---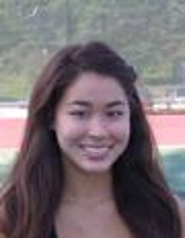 Hamilton College was edged 5-4 by Dickinson College in a non-conference match in Orlando, Fla., on March 17.
Deb Barany '11 earned a three-set win for Hamilton (2-4 overall) at first flight singles by scores of 6-1, 4-6 and 6-4. Alex Arenson '13 earned a victory over her Dickinson opponent in fifth flight singles (6-4, 6-4). Dickinson improved its record to 3-1.
In doubles, the Continentals fought hard to secure two wins. In first flight doubles, the team of Laura Brantley '10 and Vrinda Khanna '13 defeated their opponents 8-6. Melissa Mann '13 and Arenson won a close match in second flight doubles, 9-8, and 8-6 in the tie-breaker. The team of Barany and Amelia Mattern '12 was edged by their opponents 8-6 at third flight.
The Continentals will play Stevens Institute of Technology on Thursday, March 18.